With over 100 miles of bike paths connecting the community, why not bike to your next event? Bike racks are available throughout the City, and the Dublin Irish Festival and Independence Day Celebration both provide a free, secure bike parking service.
Dublin Methodist Hospital Festival Bike Parking | Map
Ride your bike to the Festival and take advantage of the bike parking provided by Dublin Methodist Hospital. Festival bike parking is located near the Southwest entrance and the corner of Coffman Road and Emerald Parkway near Dublin Coffman High School.
City of Dublin Independence Day Celebration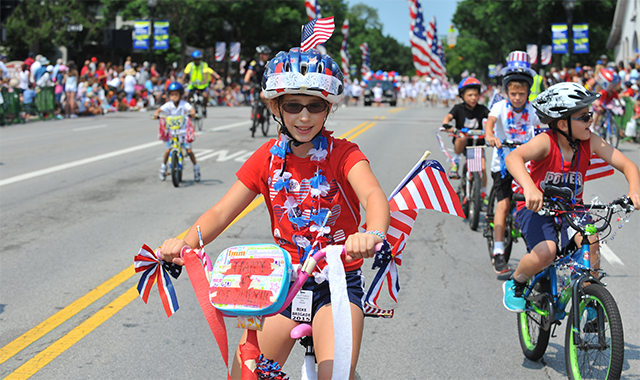 Bike parking is available at the City's annual Independence Day Celebration at Dublin Coffman High School. Additionally, kids ages 6 to 13 are encouraged to participate in the annual Bike Brigade.