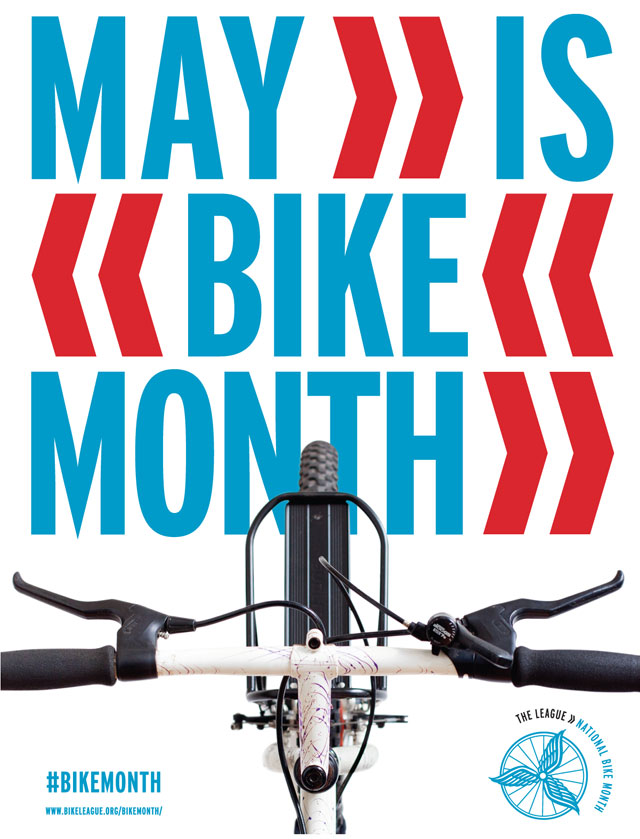 May is National Bike Month, sponsored by the League of American Bicyclists, and celebrated in communities from coast to coast.
More than half of the U.S. population lives within five miles of their workplace, making bicycling a feasible and fun way to get to the office. With increased interest in healthy, sustainable and economic transportation options, it's not surprising that, from 2000 to 2011, the number of bicycle commuters in the U.S. grew by more than 47 percent!
Hundreds of American communities have increased bicycle commuters by working to create a more Bicycle Friendly America, providing encouragement programs and events, like Bike to Work Day. In fact, among the 51 largest U.S. cities, 43 hosted Bike to Work Day events in 2010. The City of Denver reported the highest rate of participation with one out of every 28 adults participating in its 2010 Bike to Work event.
And that effort makes a difference: According to a study by the San Diego Association of Governments, one out of five people who participated in their Bike to Work Day promotion as first-time commuters became regular bike commuters.Ready to get things rolling in your community? Here are some ideas of events for communities, businesses, bike shops, advocacy organizations — and more!
Visit The League of American Bicyclists for more information.
Sign up for the National Bike Challenge on Facebook