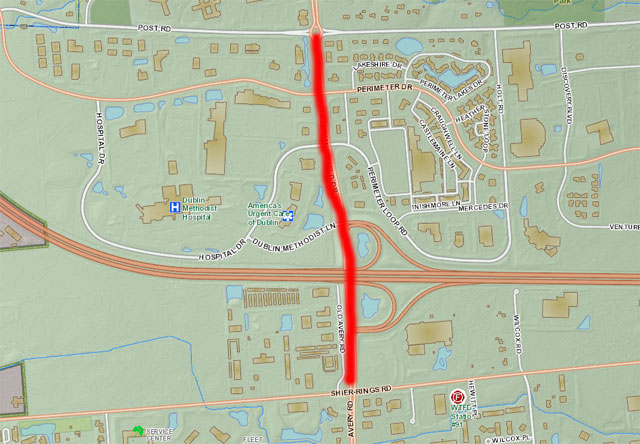 Construction Completed.
Avery Muirfield Drive will be restricted to one lane north-bound and south-bound from Shier Rings to Post Road on Friday, July 12 between the hours of Noon and 4 p.m. This is in preparation for the night paving.
Night paving will take place on Thursday, July 11, Friday, July 12 and Sunday, July 14. Concrete repairs, traffic control and striping will be done during the day. There may be lane restrictions.
Questions, contact Darren Lee, P.E., 614.410.4625, dlee@dublin.oh.us