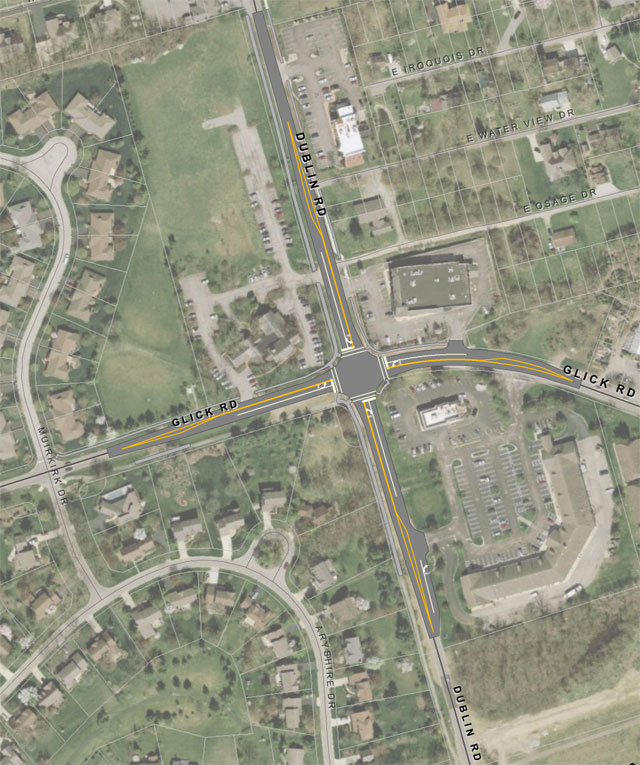 The Dublin/Glick Rd. intersection continues to be an active construction site. The completion date has been modified to Wednesday, Nov. 26 due to a delay in utility relocation.
The Dublin Road (SR 745) and Glick Road Intersection Improvement project includes construction of left turn lanes on each approach and improvement of the sight distance on the north leg of the intersection by lowering the hill by the El Vaquero restaurant. Pedestrian facilities will be added to the north side of Glick Road, west of Dublin Road, and the traffic signals will be upgraded to include new mast arms, pedestrian push buttons in all four quadrants, and LED signal heads.
For questions, please contact Mike Sweder at msweder@dublin.oh.us or 614-410-4621.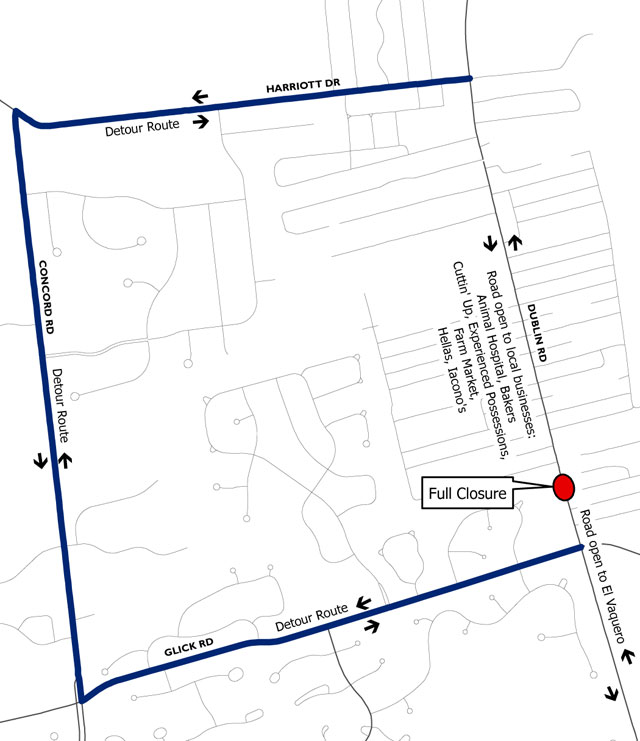 Construction completion date: mid November 2014
Final completion of intersection improvements including new traffic signal and curb work: mid May 2015