The Thoroughfare Plan is a an adopted component of the Community Plan that identifies the nature of the City's future road network needed to accommodate land uses expected in the year 2030. For planning and design purposes, roads are generally classified by function and serve to provide mobility and access. The plan identifies four Functional Classification of Roadways and also addresses future right-of-way width and expected number of lanes. Information regarding specific sections of roadways can be accessed from Table 4.3 Improvements in the Transportation Chapter.
The results of the transportation plan were developed through in-depth technical study, public input and policy decisions. The following reports were completed as part of the overall study to determine Dublin's future character and vision.
Thoroughfare Plan
This maplication illustrates planned roadway improvements throughout the Planning Area. Zoom in to see planned right-of way widths. Hover over legend symbols for definitions. Access the detailed Thoroughfare Plan table by clicking the PDF link in the legend.
Functional Classification of Roadways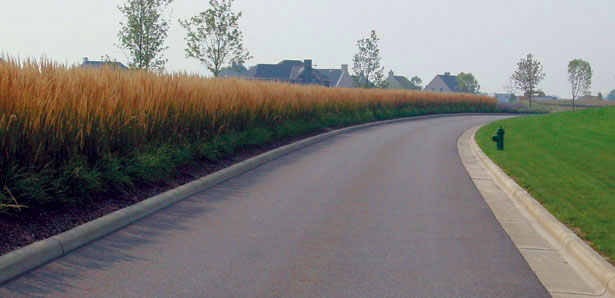 For thoroughfare planning and design purposes, roads are generally classified by function and have two purposes: to provide mobility and to provide access to property. The four functional roadway classifications used as part of the Community Plan are major arterials, minor arterials, collector streets and local streets.
Major Arterials
Major arterials serve the major activity centers of urbanized areas, the highest traffic volume corridors and the longest trips. This type of facility provides service for significant intra-area travel (such as between central business districts and outlying residential areas), travel between major inner-city communities, and commutes between major suburban centers. Frequently, the major arterial system carries intra-urban and inter-city bus routes. Service to abutting land is subordinate to travel service. The major arterial system is stratified by: (1) interstates, (2) other freeways and (3) other major roadways (with partial or no control of access).
Minor Arterials
Minor arterials interconnect with and augment the major arterial system. This type of facility will accommodate trips of moderate length at a somewhat lower level of mobility than major arterials. This system places more emphasis on land access and may carry local bus routes, but ideally does not penetrate identifiable neighborhoods.
Collector Streets
Collector streets provide both access to property and traffic circulation within residential neighborhoods and commercial or industrial areas. This system collects traffic from local streets, accessing the residential neighborhoods, and disperses it to the arterial system. The collector street system may also carry local bus routes.
Local Streets
Local streets comprise all facilities not found in one of the higher systems. These primarily facilitate direct access to abutting land and connect to the higher order systems. They offer the lowest level of mobility and usually contain no commuter bus routes. Service to through-traffic movement usually is deliberately discouraged.