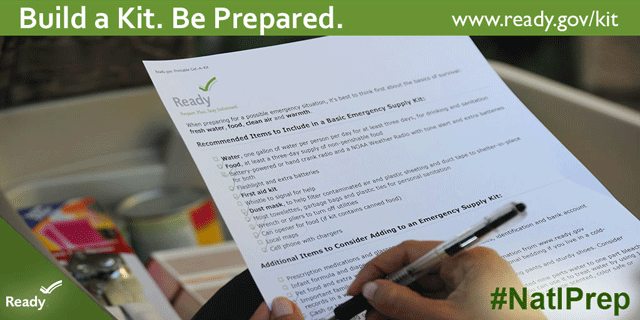 September is National Preparedness Month (NPM) and the City of Dublin reminds residents to plan and prepare for all hazards and emergencies before they happen.  Emergencies can occur anytime and anywhere without advance notice.
This year's theme is "Don't Wait.  Communicate.  Make Your Emergency Plan Today" The campaign reminds residents to take part, make a plan, and know what to do during an emergency.
Residents are encouraged to prepare by following these important steps:
National Preparedness Month was founded after 9/11 to increase preparedness across the United States.  The month is sponsored by FEMA's Ready Campaign in partnership with the Citizen Corps, FEMA's grassroots strategy to bring together government and community leaders to involve all citizens in emergency preparedness planning.
Related Links: