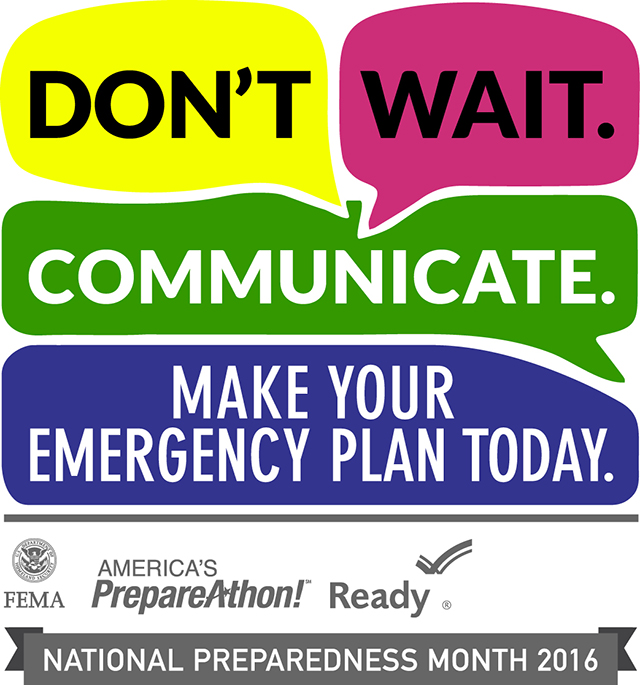 September is recognized as National Preparedness Month (NPM) which serves as a reminder that we all must take action to prepare, now and throughout the year, for the types of emergencies that could affect us where we live, work, and also where we visit.
Due to the success of last year's theme, "Don't Wait, Communicate. Make Your Emergency Plan Today," will be returning for this September with a continuing emphasis on preparedness for youth, older adults, and people with disabilities and others with access and functional needs. Thank you for taking time help make America more prepared for emergencies.
Residents are encouraged to prepare by following these important steps:
National Preparedness Month was founded after 9/11 to increase preparedness across the United States.  The month is sponsored by FEMA's Ready Campaign in partnership with the Citizen Corps, FEMA's grassroots strategy to bring together government and community leaders to involve all citizens in emergency preparedness planning.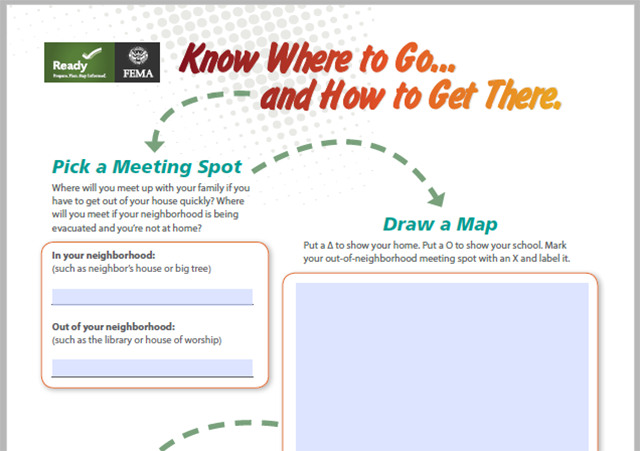 Download and edit your Family Communication Plan: Part 1 | Part 2
Related Links: