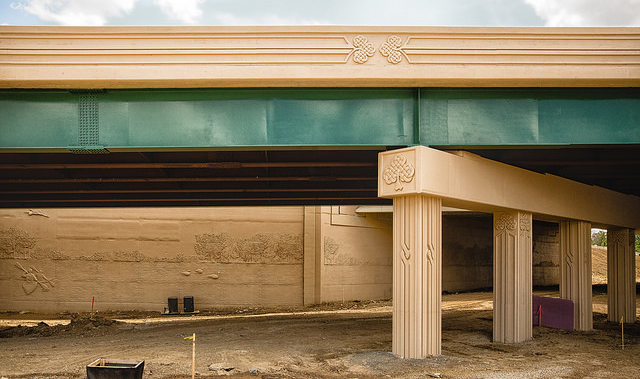 New photographs show the Scioto River design taking shape at the I-270/U.S. 33 interchange.
In 2013, the City of Dublin 270/33 Aesthetic Design Selection Committee selected the river as the public art theme for the interchange. The committee made the decision after considering a variety of options and public input.
Committee members selected the river because of its ability to convey several important messages about Dublin. The river is seen as a symbol of longevity. It also embodies several aspects of Dublin as a "green" community, while showcasing the popularity of outdoor recreational activities in the City.
The design also includes Celtic accents along the bridge's piers and parapets.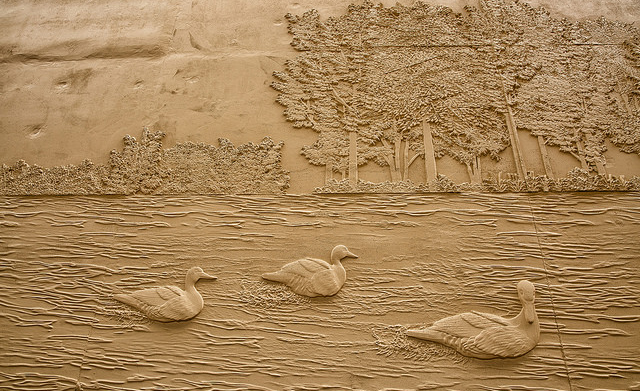 The aesthetics are being incorporated into the interchange as it is widened and improved. The first phase of reconstruction began in 2015. Major construction activities are expected to be complete in late 2016, with final surfacing, striping and landscaping to take place in early 2017.
270/33 Interchange Artwork