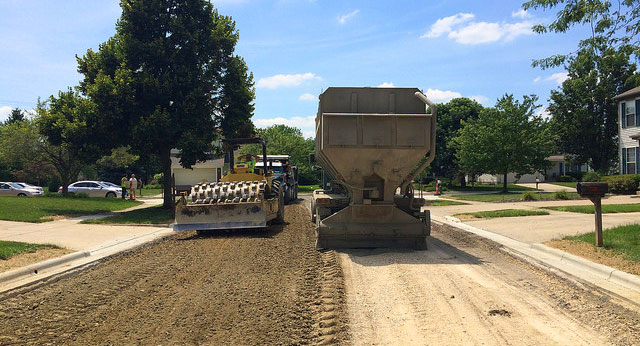 The 2015 street maintenance program is underway. Work is scheduled to begin in the following neighborhoods:
Ernest Way to east of Adventure Drive – Starting Thursday, June 4
Asphalt placement is scheduled on Clover Ct. and Old Spring Lane Monday, June 8, 2015 through Wednesday, June 10, 2015. There will be no parking allowed on the street between the hours of 7 a.m. and 5 p.m. each day. Residents are requested to remove vehicles by 7 a.m.

Access will be maintained when possible during construction, but delays are expected.
The Monterey Park parking lot will be closed during the resurfacing

Work will start on Old Pond Drive starting Monday, June 8, 2015. One lane of traffic will be maintained. Some delays are expected.
Perimeter Drive resurfacing from Commerce Parkway to Discovery is planned for Thursday and Friday, 5-28 thru 5-29
Cosgray Road: July 20 – August 21, 2015

Cosgray Road will be closed from Shier-Rings to the CSX Railroad tracks to the south
 Street Maintenance Work Starting in Muirfield Area Next Week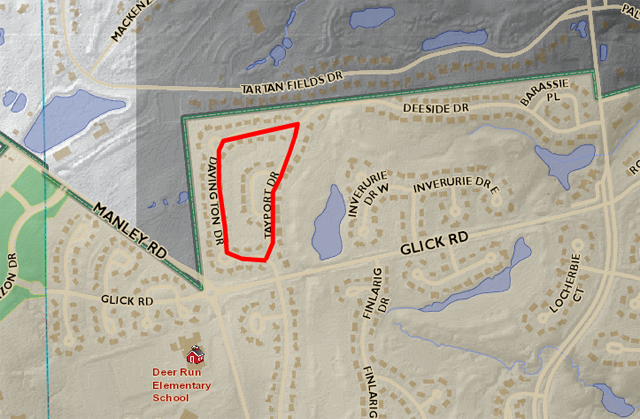 Road Work will begin in the Muirfield area starting Monday, July 13, 2015.
Curb and gutter replacement will begin starting with work along the east side of Davington Drive.
Areas:
Davington Drive (north of Glick Road)
Tayport Drive
Deeside Drive (Davington to Tayport)
We request that residents keep vehicle travel on the road to a minimum during the construction activities.
Traffic will be maintained as much as possible, but drivers should expect delays due to construction activities. Traffic will regularly be limited to one lane during work hours.
Please follow the "no parking" signs in the work areas.
Please contact Darren Lee, P.E., Project Engineer at 614-410-4625 or dlee@dublin.oh.us
How do we determine which streets to pave/repair?
The Street Maintenance Program consists of replacement of deteriorated concrete curb and gutter, street base stabilization, milling of deteriorated pavement surfaces and placement of new asphalt pavement. The factors used to prioritize and select streets for inclusion in the program include:
Existing pavement condition index
Type and severity of deterioration
Average daily traffic
Functional classification of the street
Annual maintenance costs
Expected economy of grouping streets by location to gain contractor efficiency and minimize neighborhood disruptions
We also evaluate the condition of the existing curb and gutter that work is aligned with the pavement work