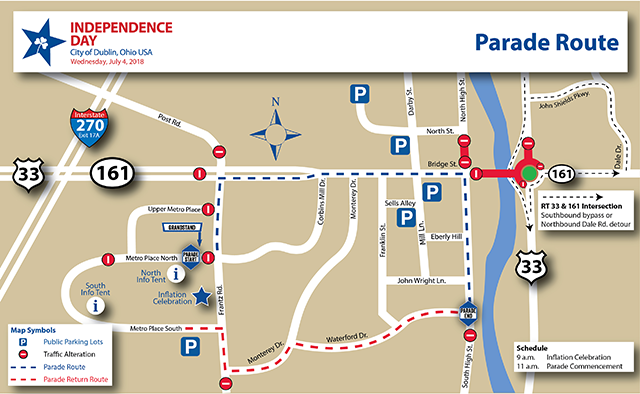 SR 161 will be closed between Dale Drive and the Frantz Road/Post Road intersection from 10:30 a.m. to noon on Wednesday, July 4, 2018.
Eastbound drivers will be allowed to turn left onto Post Road but will not permitted to turn right onto Frantz Road.
Westbound drivers will be directed to head north on Dale Drive, continue onto Tuller Ridge Drive and take it to Tuller Road. Turn left on Tuller and take it to Riverside Drive. The entrance to the Shoppes at River Ridge will remain open.