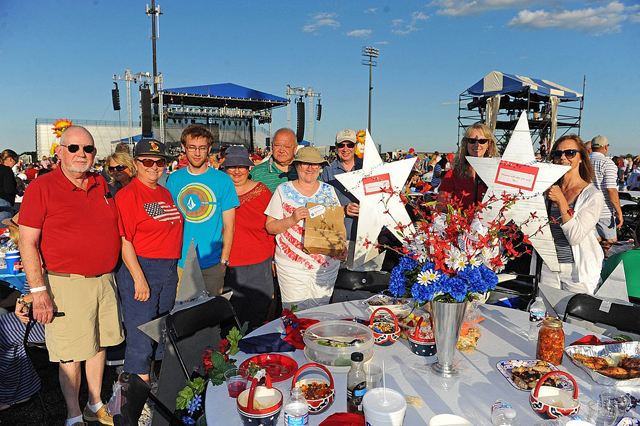 Table Sales – Saturday, May 9
Changes have been made to the process:
Dublin residents may purchase one table only rather than 2 as in the past
The sale, traditionally held on the first Wednesday in May, will be held on Saturday, May 9.
Reserved on-field tables of ten will be available for $125 each. Limit of one table per household
Proof of City of Dublin residency is required
Cash, check, VISA, MasterCard and American Express are accepted
Tables seat 10, anyone 4 and older will require a Reserved Table wristband
Table purchasers will not need a Stadium Entry wristband, only a Reserved Table wristband
Tables unsold after the Saturday May 9 may be purchased at the City of Dublin Service Center, 6555 Shier Rings Rd. Dublin OH 43016. The office is open Monday – Friday, 8 a.m. – 5 p.m.
For table availability, call City of Dublin Events Administration at 614.410.4545.
Reserve the table of your choice without waiting in line prior to the sale on Saturday, May 9 as part of the Patriotic Table Partner Program for $1,000. To become a parade partner or event sponsor, contact Mary Jo DiSalvo at mdisalvo@dublin.oh.us