July is National Ice Cream Month, and City of Dublin interns decided to actively engage this national celebration! Follow this blog throughout the rest of the month to see our interns Lauren and Nate visit local ice cream and fro-yo shops, and give you the scoop!
Bad Frog
I haven't been too big on the whole "fro-yo" phenomenon, so I walked into Bad Frog armed with a healthy dose of skepticism. Soon afterward, however, I literally ate my words. The Bad Frog of Dublin is far from "mediogurt," the store offers a wide variety of unique fro-yo flavors. The range of toppings allows for delectable creations without breaking the bank. The only downside to Bad Frog is also a positive, their flavors are ever-changing so you are unlikely to have the same fro-yo in two consecutive visits, which will definitely keep you coming back for more!
Baskin Robbins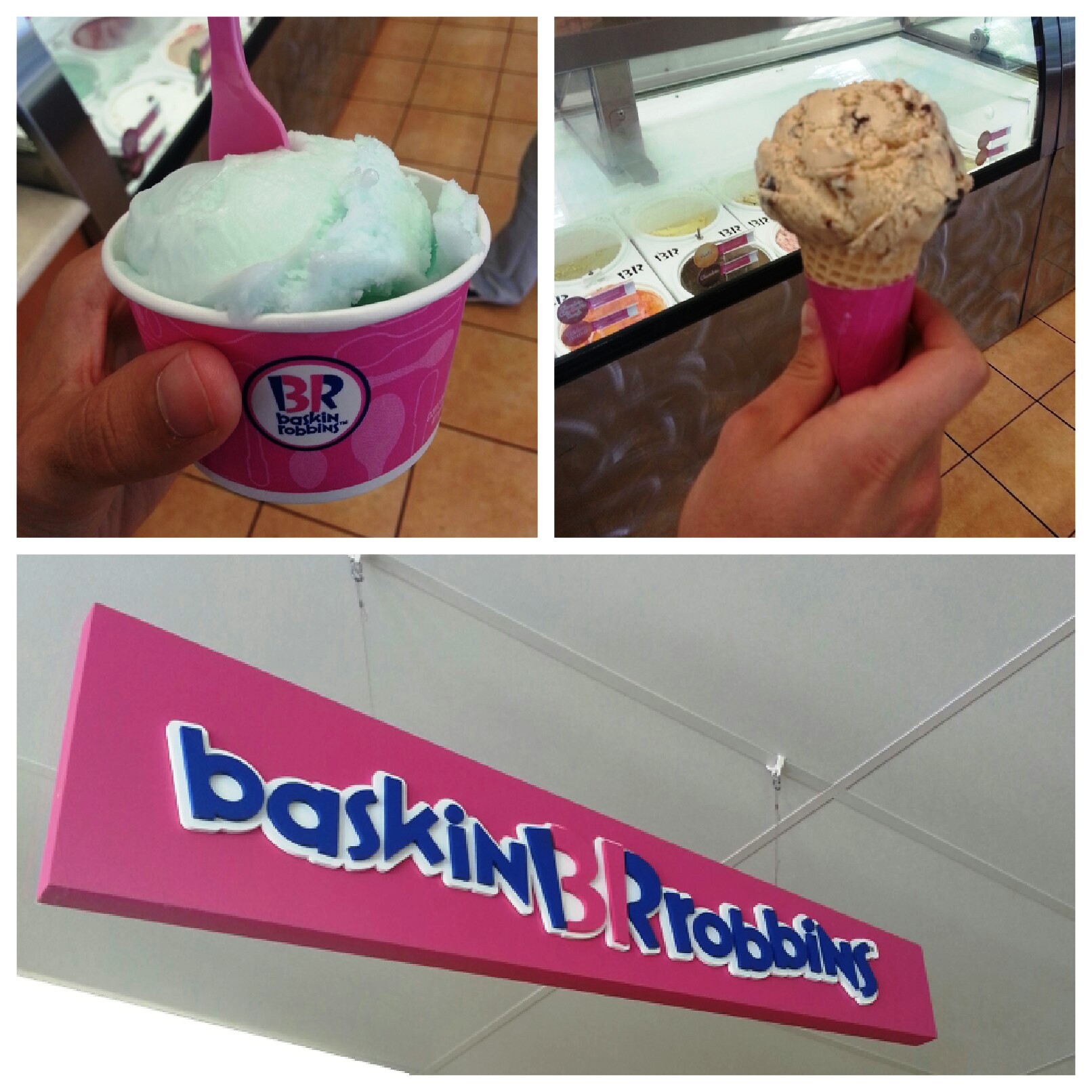 Baskin Robbins is known for their original 31 flavors, but we actually found even more variety! In addition to their original flavors, an assortment of sherbets and ices offered dairy-free and fat-free options. An oldie-but-goodie was the mint chocolate chip ice cream, a creamy choice that was the perfect cool-down for a hot day.
Jeni's
Again, I am sorry to say I was an adversary to Jeni's prior to this week, ready to grab my pitch fork and complain about all the weird flavors Jeni's had to offer and all the hipsters it attracted (I mean lemon grass flavor? Come on). The only reason I agreed to allow adding Jeni's to the list was that I have literally had a gift card in my wallet patiently waiting to be used for the past 3 years. However, shortly after entering the vicinity I wanted to jump on the bandwagon and shout, "Yes, I can be cavalier about my ice cream because I hail from OHIO!"
What more can be spouted about the fine establishment that hasn't already been said? It really is unique, adventurous, sumptuous, and much much more. I found their 'weird flavors' are just an elegant adventure waiting to be found. Their staff graciously allowed me to not only sample an obnoxious amount of flavors, but was kind enough to cut up samples of each of their ice cream sandwiches. My favorite flavor by far, was the Riesling Poached Pear Sorbet. In literal Willy Wonka fashion, the sorbet transforms from what seems like the texture and taste of a juicy pair into the subtlety of a white wine. Lastly, Jeni's dedication to supporting local farmers puts its over the top- the milk and cream ingredients are from grass-grazed Ohio cows – and even uses fair trade chocolate and vanilla bean.
Graeter's
Graeter's Ice Cream is the perpetual "oldie but goodie." A Cincinnati-based company that offers delicious ice cream, but for a premium. The black raspberry chip ice cream is a favorite of everyone, and the purple-stained mouth that proceeds is probably Graeter's best unintentional marketing!
For those who may be gluten or dairy-free, there are a wide variety of options. Aside from sorbets, phosphates and smoothies, I enjoyed a frozen lemonade, which came in four delicious flavors. Additionally, the outdoor seating next to the pond makes Graeter's a perfect stop on a summer night, and a great place for a date!