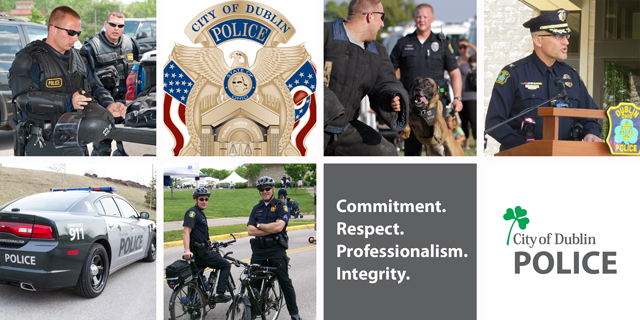 The City of Dublin is currently recruiting for the position of Police Officer. The current recruitment process is open until to April 27, 2015 through the National Testing Network.
We are looking for the best and brightest recruits to become a member of the Dublin Division of Police. Please take a few moments to find out more information on this website about the rewards and benefits of becoming a Dublin, Ohio Police Officer. If you have any questions please feel free to contact Sergeant Nick Tabernik at 614.410.4807 or ntabernik@dublin.oh.us
Follow the "Apply Now" link to fill out an application and schedule a test through www.nationaltestingnetwork.com, select Law Enforcement and sign up for the City of Dublin Police Department.