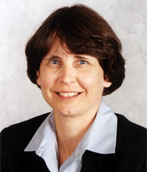 In 2013, the City of Dublin, Ohio, USA, hosted The Presidents Cup…was honored as one of the Top 100 Safest Cities in the country…took action to complete Emerald Parkway with the eighth and final phase…secured funding to begin the 270-33 interchange improvement project 12 years ahead of schedule.
While these accomplishments – and many others – are well-received and give us great pride, the designation we value the most is being known as the City that our residents and businesses call home.
Dublin is home… to more than 43,000 residents who have a number of wonderful cities from which to choose when deciding where they want to live and raise their families.
Dublin is home… to more than 3,000 businesses whose options are many and varied, and who seek communities willing to be partners in their success.
Dublin is home… to world-class special events such as The Presidents Cup 2013, the Memorial Tournament, and our annual Dublin Irish Festival. Our focus is on ensuring that our City continues to be the one that you are proud to call your hometown, now and into the future.
Our goal is to grow along with you, which is why we've embarked on plans to transform the Bridge Street District, to provide the type of housing, workplace and gathering spots you desire.
Our commitment is to take a proactive approach to finding solutions for vital infrastructure improvements, including the I-270/US 33 interchange, which is being fast-tracked with funding from the Ohio Department of Transportation, Mid-Ohio Regional Planning Commission and the City of Dublin.
But don't just take our word for it; throughout this annual report, you'll have a chance to read what our residents and corporate citizens have to say about the City that you and I call home.
Marsha Grigsby, Dublin City Manager