2012 City of Dublin Annual Report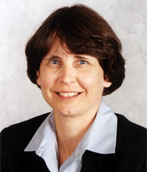 A message from City Manager Marsha Grigsby
Sláinte!
Here in Dublin, you've probably heard the Gaelic word sláinte more than once. Translated, it means "to your health." As we celebrate a year that took us around the world, it only seems natural to give a nod to the Irish culture we so often pay tribute to in Dublin.
And sláinte is especially meaningful; preserving good health is a quality that has universal appeal. In Dublin, it's also a guiding principal to everything we do.
Reflecting on 2012, "healthy" is an attribute woven throughout our policies, decisions and success stories. Even our hallmark project – the redevelopment of the Bridge Street District – reinforces the City's long-term fiscal health and sustainability, and promotes competitiveness and market adaptability.
By creating new living environments and amenities, we are sure to attract and retain the next generation of residents and businesses to Dublin. The plan envisions a vibrant and walkable center of the City, with a dynamic mix of land uses and housing that is integrated with the natural environment, including the Scioto River. We thank our engaged citizenry who have worked with City Council, the Planning and Zoning Commission, Architectural Review Board, and Board of Zoning Appeals to realize the City's vision for the Bridge Street District.
Marsha Grigsby, Dublin City Manager