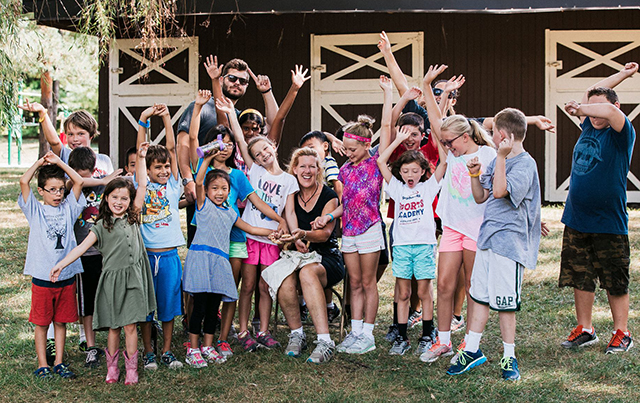 Dublin residents and students have many opportunities to connect with nature here in town, but there's more to explore. Nature Education Coordinator Barbara Ray shares some statewide environmental education opportunities below:
Other Ohio Nature Events
Ohio Forestry Camp
The Ohio Forestry and Wildlife Conservation Camp is a one week summer camp for high school students, June 11-16, 2017 at FFA Camp Muskingum in Carroll County. Learn to ID trees and wildlife, conduct stream sampling, hike through the woods and lots more. For details and to register visit www.ohioforest.org.
EcoWeekend Family Nature Retreat
Feeling the effects of Nature Deficit disorder? Craving the sounds, smells, textures and beauty of the natural world after the long winter? Columbus Audubon's EcoWeekend is a family nature retreat like no other. This "all inclusive" weekend event is held at Camp Oty'Okwa in beautiful Hocking Hills May 5-7, 2017. Over 50 nature, conservation and ecology-minded programs to choose from held Friday evening through Sunday noon with exclusive youth programming on Saturday for kids 5 years old through 8th grade. Click here to learn more and register by April 8.
ODNR Internships
The Ohio Department of Natural Resources Division of Parks and Watercraft (education section) in Columbus is looking to hire two, possibly three, interns for the summer season. Great career building for Wildlife/Environmental Conservation fields. Click here to learn more.