The Bridge Park Avenue extension is now complete and open to drivers. Work began in early September 2017 on the Bridge Park Avenue extension, which adds roughly a half mile of new roadway between Dale Drive and Village Parkway. This new extension completes a new, seamless east-west connection from Riverside Drive to Sawmill Road and is an important connection identified in the Bridge Street District street grid plan.
There is currently a four-way stop condition at the intersection of Bridge Park Avenue and Dale Drive. In approximately mid-January 2018, the intersection will be converted to a two-way stop, with Dale Drive traffic stopping for Bridge Park Avenue traffic.
Sidewalks and recreation path will be added in the spring.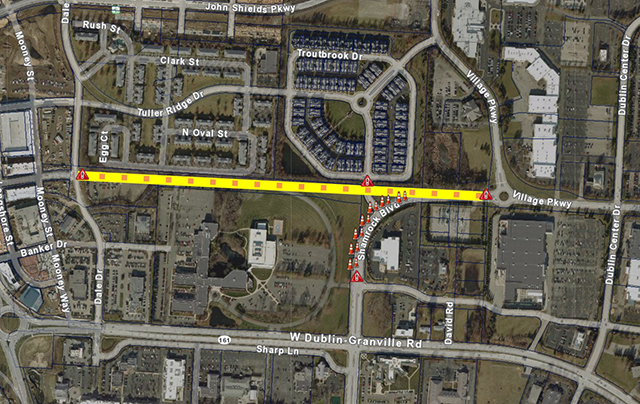 ###
Media contact:
Lindsay Weisenauer
Senior Public Information Officer
614.410.4504 – Desk
614.704.9742 – Cell
lweisenauer@dublin.oh.us
Newsroom: http://dublinohiousa.gov/newsroom
@DublinOhio | @DublinPolice | www.DublinOhioUSA.gov