Dublin Resident and Community Volunteer Cap Clegg Honored
(DUBLIN, Ohio) – Community volunteer and Dublin resident Cap Clegg, will lead Dublin's greenest, grandest St. Patrick's Day Parade as the 2013 Grand Leprechaun on Saturday, March 16. In this role, Clegg will preside over parade activities including serving as judge of the parade float decorating contest.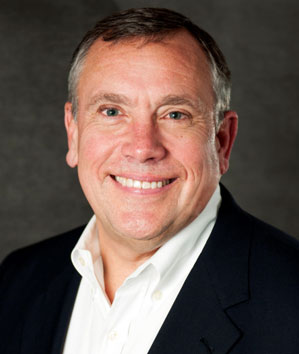 "I've admired this group of former Grand Leprechauns for years," Clegg said. "To be chosen to be part of the Grand Leprechaun tradition is a great honor for me."
Clegg has been an active citizen of Dublin since 1999. He has been a committed member of Dublin AM Rotary serving as President from 2004 to 2005 and continues to serve as a board member of Leadership Dublin where he was elected President from 2008 to 2009. Additionally, Clegg is a former board member of the Dublin Chamber of Commerce and in 2005 was awarded with the Chamber's highest honor as Businessperson of the Year. In addition, he serves as Vice President of the Dublin Foundation as well volunteering at Horizon Prison Ministry.
Clegg enthusiastically volunteers in numerous capacities for the City of Dublin. His volunteer efforts include the Dublin Irish Festival, Halloween Spooktacular and Parade Marshal for both Dublin's St. Patrick's Day and Independence Day Parades.
In her nomination of Clegg, former Grand Leprechaun Marjorie Amorose said, "The love that Cap has for Dublin is evident by the care he wears for others on his sleeve."
Similarly, former Grand Leprechaun Jan Rozanski said, "Cap has been a committed Dublin resident and business owner for years. Giving back to the community through volunteerism has always been a top priority that makes him very deserving of this honor. "
Clegg currently owns and operates Columbus Financial Concepts, a financial planning firm located in Dublin.
Dublin's Greenest, Grandest St. Patrick's Day Parade begins at 11 a.m. Saturday, March 16 at Metro Center and ends in Historic Dublin. Prior to the parade, The Hooligans will perform at the Review Stand in front of Indian Run Elementary School. An Inflation Celebration will take place in front of the Dublin Crowne Plaza Hotel at 9:30 a.m. and the Dublin Lion's Club Pancake Breakfast begins at 7 a.m. at Sells Middle School, on W. Bridge Street. For more information, please visit http://dublinohiousa.gov/events/st-patricks-day-parade
Media Contact:
Mary Jo DiSalvo
Events Administrator
614.410.4507
614.679.1143
mdisalvo@dublin.oh.us