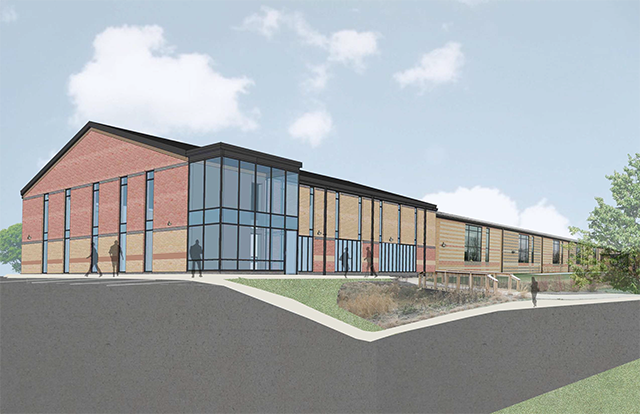 The City of Dublin is inviting the public to a dedication and open house for the expanded and renovated Service Center, located at 6555 Shier Rings Road. The new addition has provided space for the Engineering Division to relocate from its previous home at 5800 Shier Rings Road. Engineering now joins the other divisions within the Public Works Department.
The project included a two-story, 13,800 square-foot addition, renovation of existing office space and additional parking spaces. It also reconfigured the floorplan to provide more open spaces for collaboration.
Come check it out!
What: Dedication and Open House
When: Wednesday, September 20
Time: 5 – 7 p.m.
The entire building will be open to the public. At 6 p.m. City Council members will participate in the dedication ceremony that will be held on the first floor at the "construction joint" between the original building and the new addition.
The City chose Palmetto Construction Services to complete these improvements for a cost of slightly over $3 million.
###
Media contact:
Lindsay Weisenauer
Senior Public Information Officer
614.410.4504 – Desk
614.704.9742 – Cell
lweisenauer@dublin.oh.us
Newsroom: http://dublinohiousa.gov/newsroom
@DublinOhio | @DublinPolice | www.DublinOhioUSA.gov