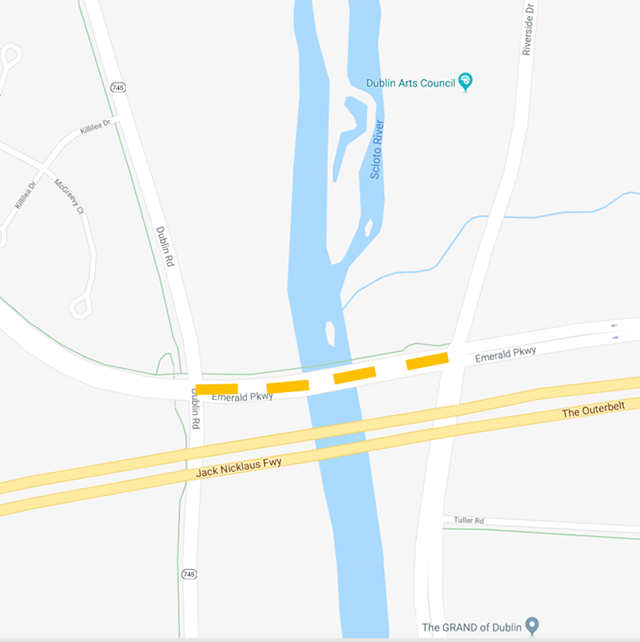 The City of Dublin has contracted with a bridge specialist company to perform preventive maintenance on the Emerald Parkway Bridge over the Scioto River between Riverside Drive and Dublin Road. This work is being performed using a technique called hydro-demolition, which involves removing the top surface of the pavement with equipment that acts as a large power-washer.
The hydro-demolition is complete, but there is still finishing work to be done. For the remainder of the project, traffic will be maintained in both directions. Various lane restrictions are expected on Riverside Drive, Emerald Parkway and Dublin Road the week of July 30, for pavement marking work. Lane closures will be between the hours of 7 p.m. and 6 a.m. Some lane closures may also be necessary from 9 a.m. to 3 p.m. Rush hours will be avoided. Two-way traffic will be maintained at all times.
*Work is weather dependent and subject to change.
###
Media contact:
Lindsay Weisenauer
Public Affairs Officer
614.410.4504 – Desk
614.704.9742 – Cell
lweisenauer@dublin.oh.us
Newsroom: http://dublinohiousa.gov/newsroom
@DublinOhio | @DublinPolice | www.DublinOhioUSA.gov