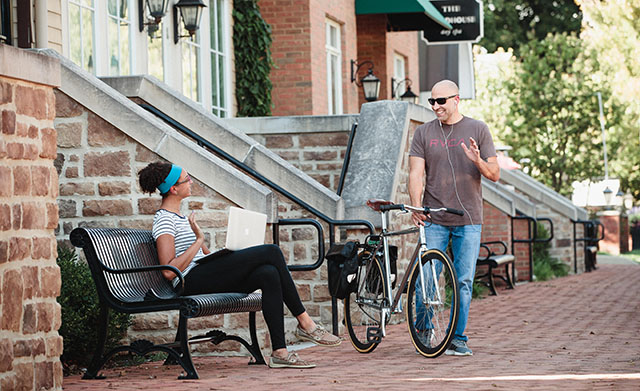 Public Survey
The following outlines the recommendations for revisions to the City's Bridge Street District Code for Historic Dublin as a result of the community workshop held on October 4, 2016. A public presentation of the information was provided on December 8, 2016 and included a survey to gain additional comments and more detailed recommendations for those present for potential Code changes. Below is the same survey, which allow an additional opportunity for those not present to comment.  The responses will be added to the feedback gained from the public on December 8, 2016.
Historic Dublin Existing Zoning Revisions Recommendations | Survey Results
Public Workshop 2 – December 8, 2016
The second Historic Dublin Bridge Street District zoning public workshop was held on Thursday, December 8, 2016, at the Dublin Community Church. The City was seeking input on future development and zoning requirements including architectural character, design, building materials and parking.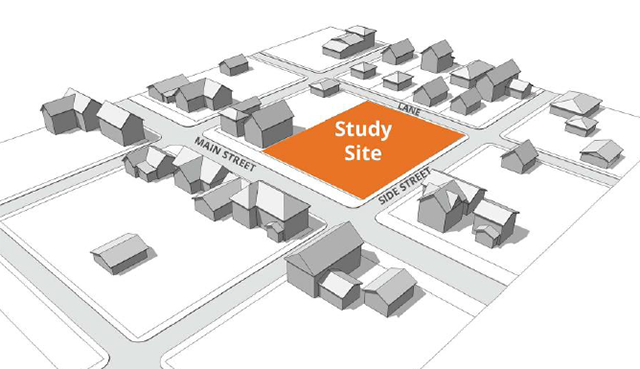 Presentation | Recommendations
Public Workshop 1 – October 4, 2016
The City held a public workshop on Tuesday, October 4, 2016, to receive input on future development and zoning requirements within the Historic District. The workshop was well attended by approximately 50 people including residents, business owners and land owners.
The interactive workshop included four stations each addressing a different topic. Each participant was able to rotate through all four stations. A series of presentation boards were available at each station to frame the discussion and promote discussion among the participants (see board graphics below).
The City is summarizing the information gathered from the workshop and will be making it available on the City website.
We continue to seek public input. We have provided the information from the workshop below. We invite you to review and comment.
Station One
The existing character and context within the District and what participants would support regarding uses and building types with future development. Station 1 Comments
Station Two
Current materials and design details (roof types, building elevations, massing, scale, amount of glass) and discuss other material and designs that should be incorporated. Station 2 Comments
Station Three
Parking and the impacts of parking provisions to the area and neighborhoods. Station 3 Comments
Station Four
Development character and how it fits within the context of the District and how it should transition between the existing buildings and uses. Station 4 Comments
Next Steps
The information gained from the workshop will be used to help guide potential revisions to the Bridge Street Code regulations specific to the Historic District. Please continue to check the website for additional information.
###
Connect With Us: Facebook Twitter LinkedIn Nextdoor
Media Contact: Sue Burness, Public Affairs Officer sburness@dublin.oh.us 614.226.5382
Twitter/@sueburness @dublinohio www.dublinohiousa.gov