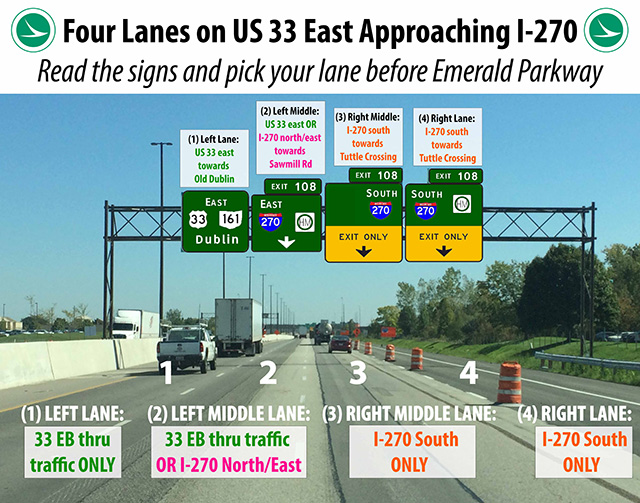 The ramp from 33 EB to northbound 270 north/east is now open in Dublin. The ramp was closed Monday after a tanker crashed and burned on the bridge.
Originally ODOT thought it would take most of today and tonight to make the repairs, but things went very smoothly today, which is why the bridge is now open just in time for the end of the Wednesday commute home.
Drivers are reminded to stay alert driving through the interchange especially on the bridge.
There is now just one lane not two for eastbound 33 traffic heading to 270 north/east. That will be the configuration for the next few months.
Permanent repairs to the ramp and bridge cannot be made until the weather warms up.
#
Media contact:
Lindsay Weisenauer
Senior Public Information Officer
614.410.4504 – Desk 614.704.9742 – Cell
lweisenauer@dublin.oh.us
Newsroom: http://dublinohiousa.gov/newsroom | @DublinOhio | @DublinPolice