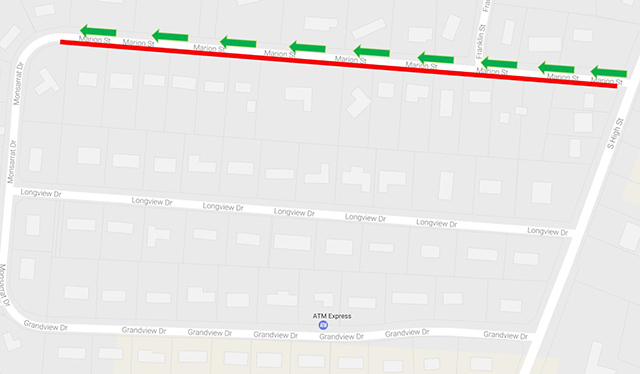 The Mid-Century and Waterford Village neighborhood improvement project continues, with water line installation wrapping up and storm sewer installation work beginning in late June 2017.
Marion Street is currently restricted to one-way traffic, with only westbound traffic permitted. This traffic pattern will be in place for approximately two months.
Longview and Grandview Drives will both be restricted to one-way traffic later in the project. Those changes will happen in phases and are expected over the summer.

The Mid-Century Neighborhood & Waterford Village Phase 4 Street Improvements project provides for street, storm sewer, water line and sidewalk improvements to Marion Street, Longview Drive, Grandview Drive, Franklin Street and Monsarrat Drive.
If you have questions or concerns during the construction process, please contact Timothy Root, PE, at 614.410.4638 or troot@dublin.oh.us.