More positive West Nile virus found in area traps
Dublin, OH — Mosquito traps set weekly throughout Franklin County found more positive West Nile virus in the northeast and west sections of Dublin. In order to reduce the number of adult mosquitoes, Franklin County Public Health will be spraying these Dublin neighborhoods on Monday, September 17 (weather permitting) at 8:30 p.m.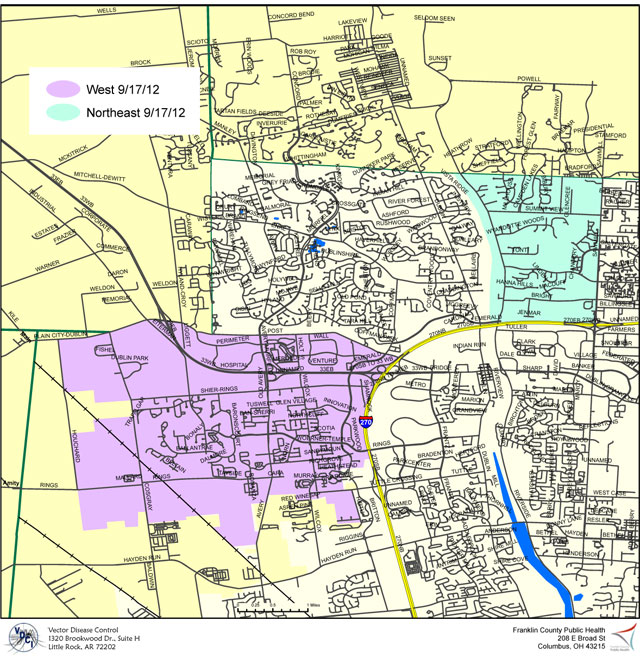 For more information on mosquitoes, safety tips during spraying and the West Nile Virus visit www.myfcph.org. Residents can also call (614)525-BITE (2483) to report problem areas in their community.
For more information contact:
Sue Burness at 614.226-5382
sburness@dublin.oh.us
Twitter/@sueburness @DublinOhio @DublinPolice
www.DublinOhioUSA.gov