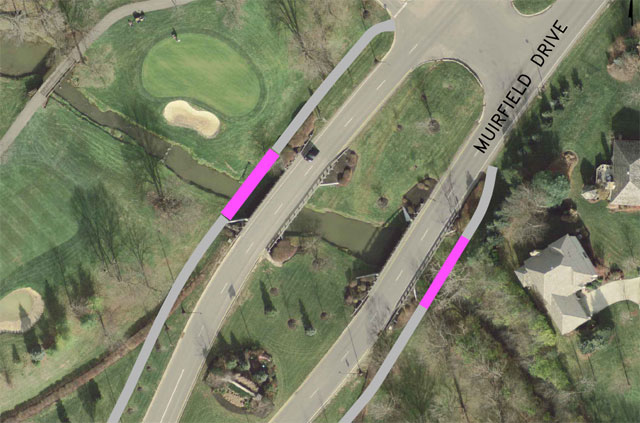 The Muirfield Drive north and south bound bike lanes are now open. Please be cautious of potential traffic impacts near the pedestrian bridge work zone.
Facts:
The Muirfield Drive bike lanes are five feet wide and are designated by a white edge line and pavement markings.
The bike lanes are designed strictly for bicyclists. Joggers, pedestrians and young children on bicycles should use the shared-use paths that are located throughout Muirfield.
Vehicles should not drive, stop, or park in the designated bike lanes.
Bicyclists using the bike lanes should…
Position themselves in the center of the bike lane, at least a few feet from the edge line.
Always strive to be as predictable as possible.
Follow the same rules of the road as drivers in vehicles.
Ride in the same direction as traffic, and ride single file if in a group.
Exercise extra caution when approaching intersections.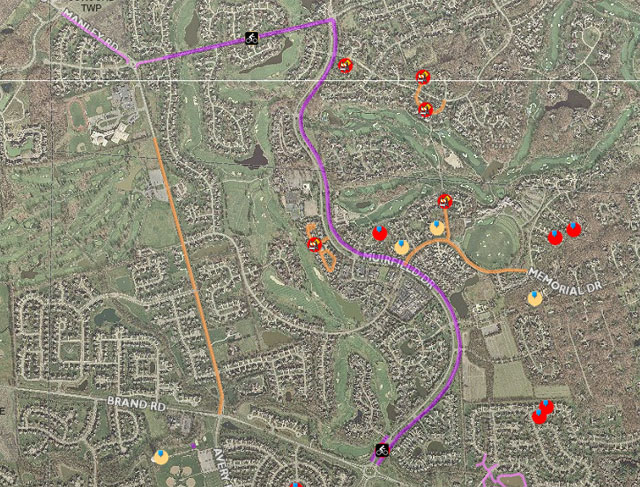 The total project length is approximately 9,200 feet. Existing storm sewers will be modified as necessary along with the installation of some new storm sewers. To allow for the pavement widening, the existing AEP owned street lights will be removed and replaced with 25 foot tall City of Dublin owned LED street lights.
Named a Bicycle Friendly City by the League of American Bicyclists in 2013 – Dublin continues to expand its bike path network. This summer 5-foot wide bike lanes will be constructed along Muirfield Drive from Moors Place to Glick Road, in addition to new shared use paths with pre-fabricated pedestrian bridges over the North Fork Indian Run connecting the new bike lanes to existing shared-use paths located at the Muirfield Drive/Brand Road roundabout.
For questions contact Ken Richardson at krichardson@dublin.oh.us or 614.410.4631.