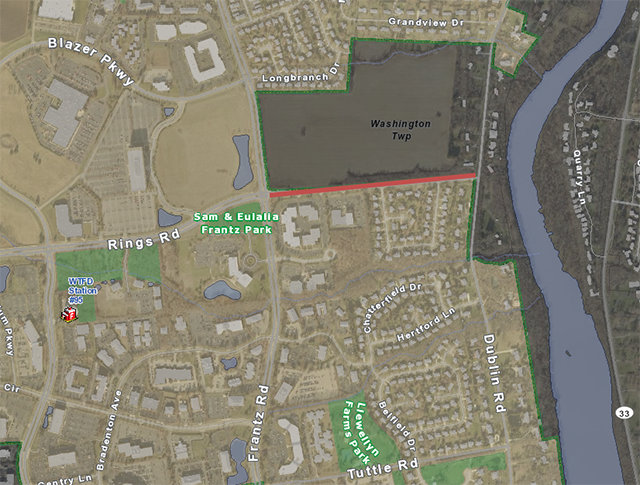 The City of Dublin is adding 2,000 feet of recreation path along Rings Road between Frantz and Dublin roads. The project includes 8-foot wide path, concrete curb and gutter, curb ramps, storm sewer improvements, fire hydrant relocation and turf restoration.
During the path construction, there will be intermittent lane restrictions on Rings Road. Two-way traffic will be maintained by flaggers.
The City thanks drivers for their patience.
#
Media contact:
Lindsay Weisenauer
Senior Public Information Officer
614.410.4504 – Desk 614.704.9742 – Cell
lweisenauer@dublin.oh.us
Newsroom: http://dublinohiousa.gov/newsroom | @DublinOhio | @DublinPolice