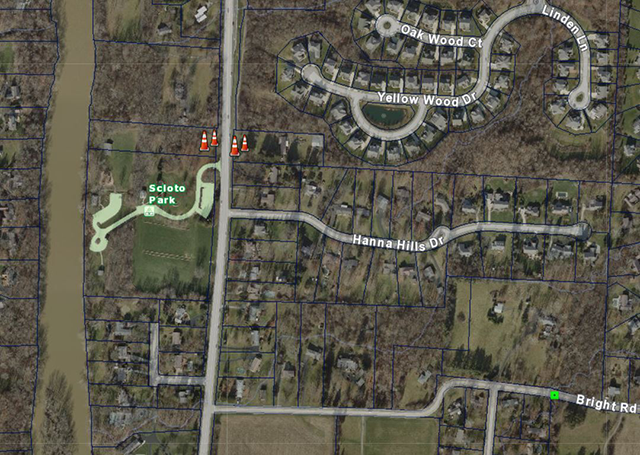 The City of Dublin has replaced the culvert on Riverside Drive just north of the Scioto Park entrance. The work is substantially complete and no further traffic impacts are anticipated at this time.
The replacement was necessary due to the deteriorating condition of the existing culvert.
No significant traffic delays are expected, but there may be short-term lane closures during this work. Traffic will be maintained in both directions at all times.
If you have any questions about this work, please contact Jeremy Cooper, Engineering Technician II, at 614.410.4634 or jcooper@dublin.oh.us or Tim Root, Civil Engineer II, at 614.410.4638 or troot@dublin.oh.us.
###
Media contact:
Lindsay Weisenauer
Senior Public Information Officer
614.410.4504 – Desk
614.704.9742 – Cell
lweisenauer@dublin.oh.us
Newsroom: http://dublinohiousa.gov/newsroom
@DublinOhio | @DublinPolice | www.DublinOhioUSA.gov