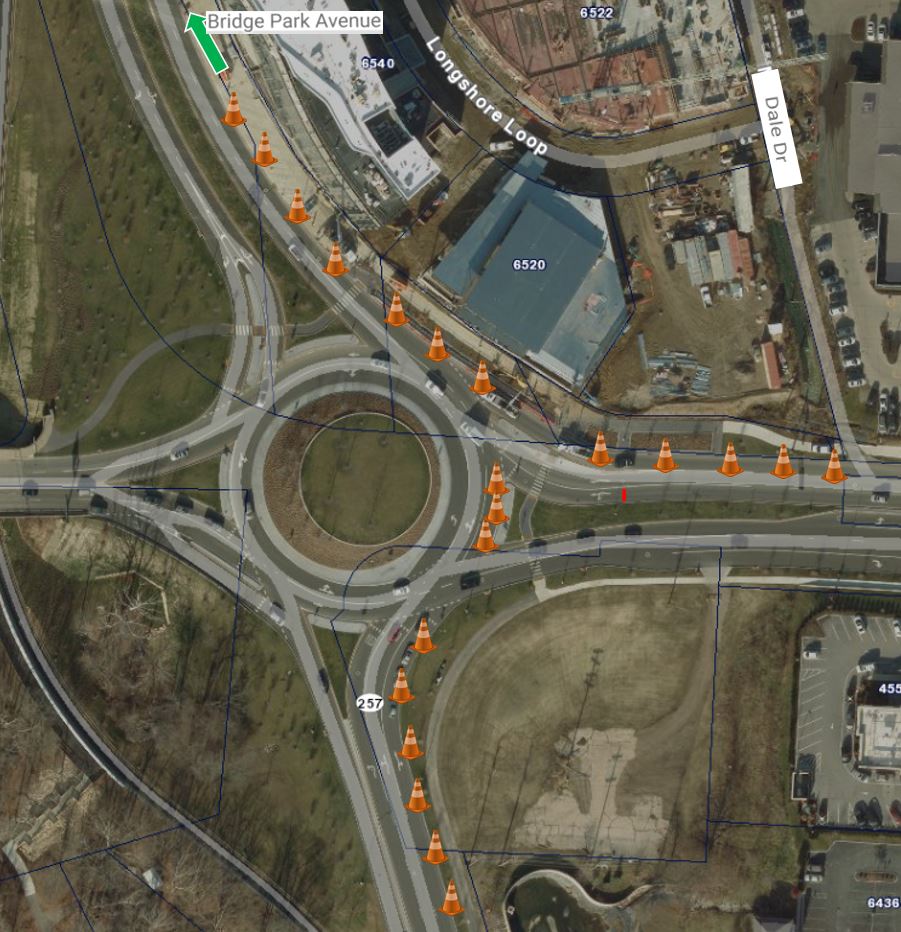 The week of August 14, 2017, various lane restrictions will be in place in and around the roundabout at the intersection of S.R. 161 and Riverside Drive. These restrictions are scheduled for the overnight hours, between 8 p.m. and 6 a.m. daily, to minimize the inconvenience to drivers.
Traffic will be maintained in all four directions at the intersection, but some lane assignments will be different than the normal configuration. The restrictions will include:
One northbound lane of Riverside Drive will be closed between Martin Road and Bridge Park Avenue. Right turns onto S.R. 161 will be permitted from the center lane.
One westbound lane of S.R. 161 will be closed between Dale Drive and the roundabout. Right turns onto Riverside Drive will be permitted from the center lane.
Large electronic message boards, orange construction signs and barrels will be used to direct drivers into the appropriate lanes.
These restrictions are necessary for development taking place in the area, which will include a large crane and other construction vehicles. Please drive slowly through the area and never drive distracted. The City of Dublin thanks drivers for their patience as we work to ensure safe conditions for construction crews in the area.