Dublin, OH – The City of Dublin will participate in PARK(ing) Day 2016, Friday, September 16 – an annual global event where citizens, artists and others collaborate to temporarily transform parking spaces into short-term public places.
Originally invented in 2005 by Rebar, a San Francisco-based art and design studio, PARK(ing) Day challenges people to rethink the way streets are used and reinforces the need for broad-based changes to urban infrastructure.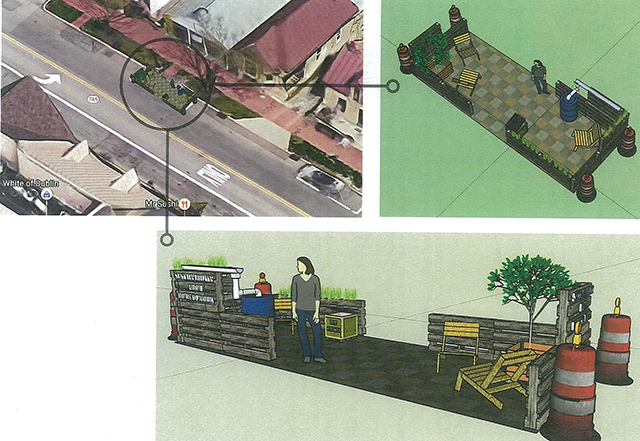 Dublin's Planning division is collaborating with community groups including the Dublin Arts Council, MORPC, COTA and local businesses to create a "parklet" around the theme "Sustainable Opportunities from Home to Work." The "parklet", a single parking space at 24 North High, in front of The Tack Shop, will feature rain barrels, composting bins, rain chains, urban gardening information and more.
"We're taking part to help show how we can use our public spaces in a new way," said Dublin Urban Designer Joanne Shelly. "We are also hoping the "parklet" gives us the opportunity to dialogue with Dublin residents about future transportation choices."
More information on PARK(ing) Day at: parkingday.org
###
Connect With Us: Facebook Twitter LinkedIn Nextdoor
Media Contact: Sue Burness, Public Affairs Officer sburness@dublin.oh.us 614.226.5382
Twitter/@sueburness @dublinohio www.dublinohiousa.gov