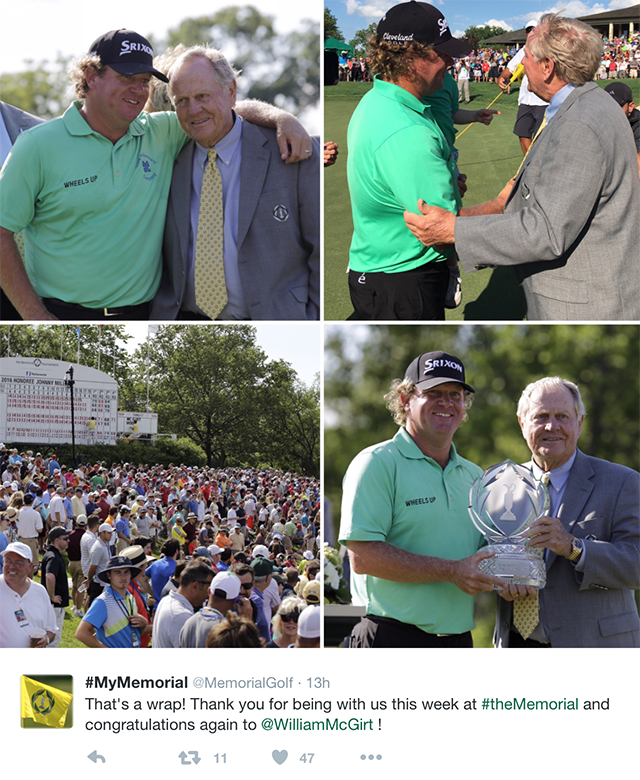 Congratulations William McGirt, 2016 Winner of the Memorial Tournament presented by Nationwide.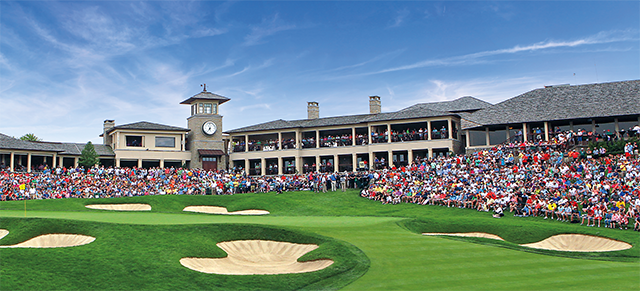 The 2016 Memorial Tournament will be held May 30 – June 5 at the Muirfield Village Golf Club. The tournament is a major PGA Tour event that features the best golfers in the world.
Latest News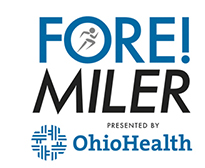 FORE Miler!
Sign up for the second annual FORE Miler! on Thursday, May 26, presented by OhioHealth and support Nationwide Children's Hospital through the Nicklaus Children's Health Care Foundation!
Hospitality
The Memorial Tournament Presented by Nationwide offers many opportunities for businesses of all sizes to take part in Dublin's premier golf event.
An exciting and powerful backdrop, the Memorial provides the accommodations and service you need to leave a distinguished impression.
Learn more – http://www.mthospitality.com
The Memorial Tournament presented by Nationwide Insurance is held annually at Muirfield Village Golf Club. The Tournament, founded and hosted by Jack Nicklaus, is conducted each year with three goals in mind: to honor individuals living and deceased who have distinguished themselves in the game of golf; to showcase the world's best golfers competing on one of the most challenging venues in the world for the enjoyment of spectators; and to benefit many Greater Columbus Charities in alliance with the Nicklaus Children's Healthcare Foundation, Nationwide Children's and numerous other local organizations.