The Public Safety Group Presents – Dispatcher Training
In conjunction with the Northwest Regional Communications Center
Dublin Justice Center
6565 Commerce Parkway
Dublin, OH 43017
August 22 & 23 – Communications Center Supervisor ($375) 8:30-4:30
Topics Include: Roles of a supervisor, leadership, motivation, liability issues, counseling, dealing with difficult employees, investigations, evaluations, fair & equitable discipline, supervising communications personnel & case studies.
October 24 – Customer Service ($219) 8:30-4:30
Expanded to a full day. Topics Include: Identifying customers, your role in providing high level of service, customer expectations, dealing with difficult callers, defusing anger, responder relations, maintaining high levels of motivation in the communications center, & being ready to work.
October 25 – Ripped from the headlines ($219) 8:30-4:30
In the past few years the law enforcement profession has changed. This class is designed to provide tools to the telecommunicator for the new dangerous world. The class will provide information about the telecommunicators role in community policing and what do callers want from us. The class will discuss cultural diversity and provide attendees information about prejudice, discrimination and stereotypes. The class will discuss and provide information about how the telecommunicator can use de-escalation techniques to assist in de-escalating incidents. The class will provide case studies of civil unrest situations that have occurred in the last couple of years and lessons learned. The class will finish with a discussion on attacks on police officers and the role of the telecommunicator.
October 26 – 9-1-1: Hacked, Attacked and Where's That ($219) 8:30-4:30
This class has been created to bring telecommunicators up to speed on the technological terrorism and the "Internet of Things" that are plaguing our 9-1-1 centers across the nation. We will discuss getting back to the basics of identifying ANI/ALI & mapping knowledge and the importance of understanding all of the information displayed. We will also review and hear examples of swatting, hoax calls, denial of service, ransomware as well as other situations that have temporarily paralyzed 911 centers. In addition we will identify other technological speed bumps that are stumping our call-takers such as VOIP calls, APPS calling 911, WIFI dialing, cellular boosters and calls being routed to other countries. These types of calls do not always arrive in the PSAP via tradition means and it is important for telecommunicators to be ready for and understand the process for when they do.
The Public Safety Group
PO Box 1468, Wake Forest, NC 27588
Telephone (877) 794-9389 or Fax (239) 676-7468
Register on-line at www.publicsafetygroup.com
All major credit cards accepted
Northwest Regional Emergency Communications Center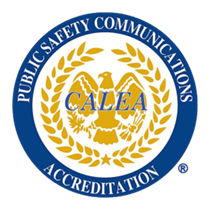 Dublin is home to the Northwest Regional Emergency Communications Center, which dispatches for Dublin and Hilliard Police as well as the Washington Township, Norwich Township and Upper Arlington fire departments. Learn more from the highly-trained staff men and women who answer your emergency calls and send help where it is needed.
The Northwest Emergency Communications Center (NRECC) is the primary public safety dispatch center for the City of Dublin, City of Hilliard, City of Upper Arlington, Washington Township and Norwich Township. Located inside the Dublin Justice Center, NRECC was formed in October 2013 when Dublin began providing dispatching services for Norwich Township Fire and became the primary 9-1-1 answering point for all of Hilliard. Dispatching for Hilliard Police started in January of 2014. Dispatching for Upper Arlington Fire started on October of 2017 and dispatching for Upper Arlington Police started in January of 2018.
Managed by the Technical Services Division of the Dublin Police Department, our consolidated center is staffed by 26 communications technicians, 4 communications supervisors, 1 operations manager and 1 bureau director.
An executive committee of the participating agencies provides policy and management direction while a police policy board and a fire/EMS policy board provide procedural input for day to day operations.
NRECC is the primary answering point for all wireline and voice-over-internet calls placed within the City of Dublin, the City of Hilliard and the City of Upper Arlington. As one of five wireless PSAPs, we are also the primary answering point for 9-1-1 calls placed from wireless phones throughout northwest Franklin County.
(Dublin, Ohio) The Northwest Regional Emergency Communications Center has received national certification by the Association of Public Safety Communications Officials (APCO) for its new hire and continued professional training program.
Known as "The APCO Project 33 Agency Training Program Certification," this award is a formal mechanism for public safety agencies to certify their training programs as meeting APCO American National Standards Institute approved best practices. Agencies applying for certification submit their curriculum, training materials and supporting documentation to be assessed for compliance. The primary objective of certification is to advance the training and professional development of public safety communications officials through the certification of an agency's training program.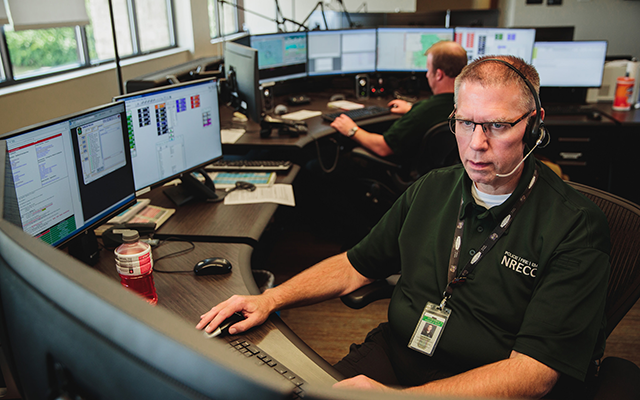 Our staff dispatches for the following agencies:
Question? Contact Operations Manager Nancy Nicodemus 614.410.4911 or nnicodemus@dublin.oh.us or Schedule a Meeting with a Communications Technician.
The NRECC is a user of the Central Ohio Interoperable Radio System and utilizes system talk-groups to dispatch for participating agencies. For more information on COIRS, visit their website at http://coirs.org