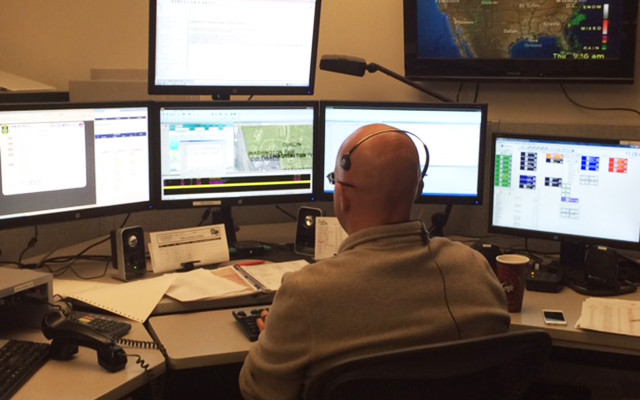 The Northwest Regional Emergency Communications Center will be hosting Public Safety Training Consultants for Dispatcher Training this fall for the following classes:
Oct 24-25 – Incident Dispatching 2 Day Workshop
Oct 26 – Providing Exceptional Service – What If It Were Family?
Oct 27 – It's Your Ship – Leadership
Classes will be held at the
Hilliard Safety Service Building
5171 Northwest Pkwy, Hilliard, OH
For more information, registration costs and to register for any of these classes, go to: www.pstc911.com
Northwest Regional Emergency Communications Center
The Northwest Emergency Communications Center (NRECC) is the primary public safety dispatch center for the City of Dublin, City of Hilliard, Washington Township and Norwich Township. Located inside the Dublin Justice Center, NRECC was formed in October 2013 when Dublin began providing dispatching services for Norwich Township Fire and became the primary 9-1-1 answering point for all of Hilliard. Dispatching for Hilliard Police started in January of 2014.
Managed by the Technical Services Division of the Dublin Police Department, our consolidated center is staffed by 19 communications technicians, 3 communications supervisors, 1 operations manager and 1 bureau director.
An executive committee of the participating agencies provides policy and management direction while a police policy board and a fire/EMS policy board provide procedural input for day to day operations.
NRECC is the primary answering point for all wireline and voice-over-internet calls placed within the City of Dublin and City of Hilliard. As one of five wireless PSAPs, we are also the primary answering point for 9-1-1 calls placed from wireless phones throughout northwest Franklin County.
All of our telecommunicators are certified Emergency Medical Dispatchers (EMD) and provide pre-arrival instructions to callers on medical responses.
Our staff dispatches for the following agencies:
Question? Contact Operations Manager Nancy Nicodemus 614.410.4911 or nnicodemus@dublin.oh.us
The NRECC is a user of the Central Ohio Interoperable Radio System and utilizes system talk-groups to dispatch for participating agencies. For more information on COIRS, visit their website at http://coirs.org