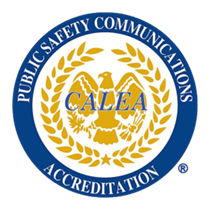 Dublin is home to the Northwest Regional Emergency Communications Center, which dispatches for Dublin and Hilliard Police as well as the Washington Township, Norwich Township and Upper Arlington fire departments. Learn more from the highly-trained staff men and women who answer your emergency calls and send help where it is needed.
The Northwest Emergency Communications Center (NRECC) is the primary public safety dispatch center for the City of Dublin, City of Hilliard, City of Upper Arlington, Washington Township and Norwich Township. Located inside the Dublin Justice Center, NRECC was formed in October 2013 when Dublin began providing dispatching services for Norwich Township Fire and became the primary 9-1-1 answering point for all of Hilliard. Dispatching for Hilliard Police started in January of 2014. Dispatching for Upper Arlington Fire started on October of 2017 and dispatching for Upper Arlington Police started in January of 2018.
Managed by the Technical Services Division of the Dublin Police Department, our consolidated center is staffed by 26 communications technicians, 4 communications supervisors, 1 operations manager and 1 bureau director.
An executive committee of the participating agencies provides policy and management direction while a police policy board and a fire/EMS policy board provide procedural input for day to day operations.
NRECC is the primary answering point for all wireline and voice-over-internet calls placed within the City of Dublin, the City of Hilliard and the City of Upper Arlington. As one of five wireless PSAPs, we are also the primary answering point for 9-1-1 calls placed from wireless phones throughout northwest Franklin County.
(Dublin, Ohio) The Northwest Regional Emergency Communications Center has received national certification by the Association of Public Safety Communications Officials (APCO) for its new hire and continued professional training program.
Known as "The APCO Project 33 Agency Training Program Certification," this award is a formal mechanism for public safety agencies to certify their training programs as meeting APCO American National Standards Institute approved best practices. Agencies applying for certification submit their curriculum, training materials and supporting documentation to be assessed for compliance. The primary objective of certification is to advance the training and professional development of public safety communications officials through the certification of an agency's training program.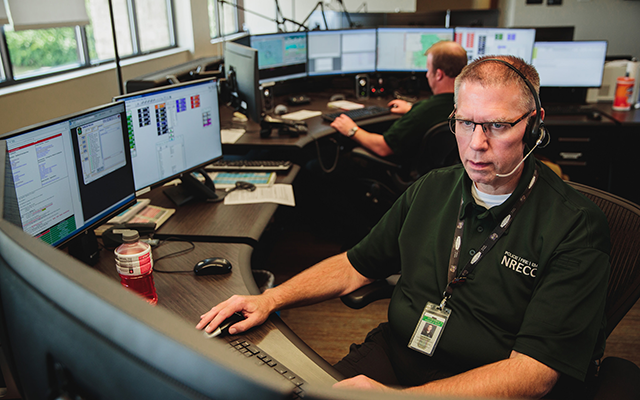 Our staff dispatches for the following agencies:
Question? Contact Operations Manager Nancy Nicodemus 614.410.4911 or nnicodemus@dublin.oh.us or Schedule a Meeting with a Communications Technician.
The NRECC is a user of the Central Ohio Interoperable Radio System and utilizes system talk-groups to dispatch for participating agencies. For more information on COIRS, visit their website at http://coirs.org