The basketball courts at Kaltenbach Court are closed March 22-29, 2017 for hoop replacements. For those looking to play some hoops during this downtime, the following parks have basketball courts:
Avery Park
Balgriffin Park
Coffman Park
Dalmore Park
Donegal Cliffs Park
Hawk's Nest Park
Kendall Ridge Park
Llewellyn Farms Park
Monterey Park
Trinity Park
Wellington Park
Wyndham Park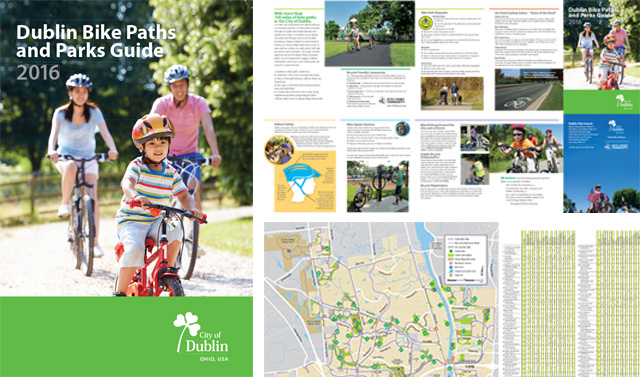 The Dublin Bike Paths and Parks Guide is now available. Pick up a foldable printed copy at City Hall, the City of Dublin Service Center or the Dublin Community Recreation Center, or download a copy.