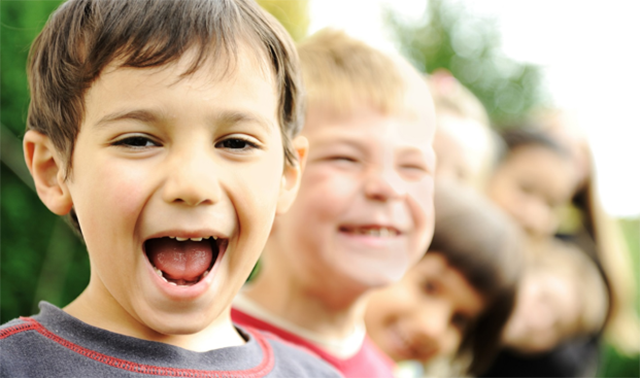 Preschool Program Highlights
Preschool Open Gym
Preschool Open Gym is closed during the summer months, and will open again in September. The fall schedule will be posted in August so check back soon.
Preschool Storytime @ Avondale

Join us at the National Church Residences Avondale for FUN with books, music, crafts, and more that encourage development of early literacy and social skills. Each month we explore a new theme with the Avondale residents, sharing stories and songs, and creating a small art project to take home and display for the family. Don't miss out on this great sharing experience with your little ones! Pre-Registration Required – NO registration available onsite.
WeJoySing's Heart Strings
Discover how your child learns and grows through joy-filled musical play. Together, you and your child share in a wealth of musical activities that stimulate their emotional, cognitive, and social development. Come play, sing, laugh, and learn with your child.
Preschool Sports Programs
Check out the variety of spring sports programs available, especially for our youngest patrons!
Youth Program Highlights
Check back in August for more Youth Programs coming your way this fall.
Youth Sports Programs
Check out the variety of spring sports programs available, especially for youth ages!
Complete List of Activities & Events
Preschool/Youth Program Updates Mailing List:
If you would like to receive monthly e-mail updates on preschool/youth programs, please join our e-mail mailing list. Contact Jennifer Vosters at 614.410.4573, or jvosters@dublin.oh.us to add your address to the list.
Program Evaluation
All of our preschool/youth programs can now be evaluated by logging on and providing us meaningful feedback without the hassle of filling out and mailing back a paper survey. We love to hear from you so make sure to log on and let us know how we are doing: http://www.surveymonkey.com/s/KPH2R5C
Healthy Children
In our continued effort to provide safe, meaningful experiences for you and your children while at the DCRC, we need your help in making sure our programs include healthy participants. Healthy Children
Volunteer
If you're available one day per week between 9 a.m. – 12 p.m., our preschool classes need volunteers to help make programming possible. Days and opportunities vary. Email Shannon at volunteer@dublin.oh.us if you can help.
Special Needs Participants
Parks & Recreation Services promotes an inclusive policy for all of our programs. To provide the best overall experience for your child or to carry over IEP accommodations, an appointment must be made for an inquiry of needs. Contact Jodi Shealy, Adaptive Recreation Coordinator, at 614.410.4574. An accommodation plan MUST BE COMPLETED PRIOR TO your child's program or camp registration. This plan is required for each seasonal enrollment.
For 2017 summer camp consideration, please contact Jodi Shealy to schedule your inquiry of needs before Friday, March 17, 2017.