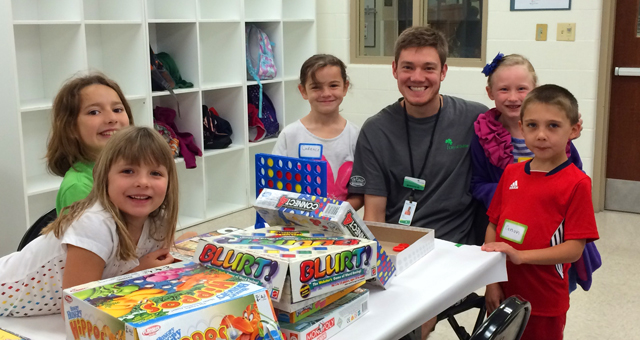 Preschool/Youth Program Updates Mailing List:
If you would like to receive monthly e-mail updates on preschool/youth programs, please join our e-mail mailing list. Contact Jennifer Vosters at 614.410.4573, or jvosters@dublin.oh.us to add your address to the list.
Upcoming Winter 2014 Activities
Tiny Picassos Art of Giving
Saturday, December 6 – CANCELED
Registration deadline is Monday, December 1
Let your child get into the holiday spirt of giving by creating two unique art gifts, combined with their very own block print cards and wrapping paper to match. Join Tiny Picassos staff for holiday fun!
Dublin to the North Pole
Tuesday, December 16 or Wednesday, December 17 - SOLD OUT
Limited wait list spots available!
Join us for this annual holiday family tradition! Families who love watching The Polar Express can see the movie comet life as it plays in Dublin's Abbey Theater. Families hop aboard our holiday trolley and are taken to the train station in time to experience all the excitement!
Preschool & Youth Activities
Program Evaluation
All of our preschool/youth programs can now be evaluated by logging on and providing us meaningful feedback without the hassle of filling out and mailing back a paper survey. We love to hear from you so make sure to log on and let us know how we are doing: http://www.surveymonkey.com/s/KPH2R5C
Healthy Children
In our continued effort to provide safe, meaningful experiences for you and your children while at the DCRC, we need your help in making sure our programs include healthy participants.  Healthy Children