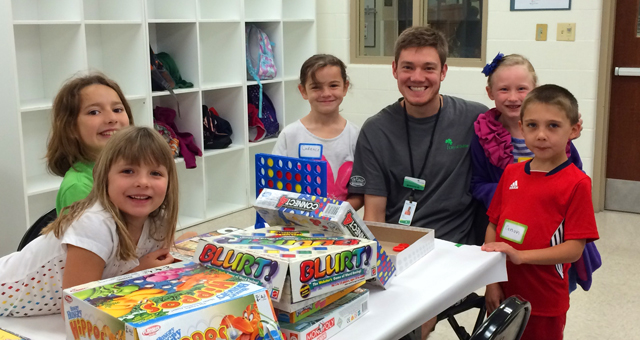 Preschool/Youth Program Updates Mailing List:
If you would like to receive monthly e-mail updates on preschool/youth programs, please join our e-mail mailing list. Contact Jennifer Vosters at 614.410.4573, or jvosters@dublin.oh.us to add your address to the list.
Preschool Open Gym
Thank you for attending Preschool Open Gym this year. We will be back on Friday, September 11. Have a safe and wonderful summer!
Have a child under age 3 and missing Preschool Open Gym during the summer? Come try out Mini Movers on Mondays during the summer months!
Upcoming Events
Touch a Truck
Sunday, September 12 | 10 a.m. – Noon
Join us for this annual family event! Climb and explore a snowplow, police car, tractor and many other vehicles, including a few new items you don't want to miss! No registration required, just drop by for as long as you like!
Dublin Community Pool South
6363 Woerner Temple Road
Shred that Paper
Between 8:30 – 9:30 a.m. drop off your papers/documents and Royal Document Destruction will make sure they are securely shredded for you.
Preschool & Youth Activities
Program Evaluation
All of our preschool/youth programs can now be evaluated by logging on and providing us meaningful feedback without the hassle of filling out and mailing back a paper survey. We love to hear from you so make sure to log on and let us know how we are doing: http://www.surveymonkey.com/s/KPH2R5C
Healthy Children
In our continued effort to provide safe, meaningful experiences for you and your children while at the DCRC, we need your help in making sure our programs include healthy participants.  Healthy Children