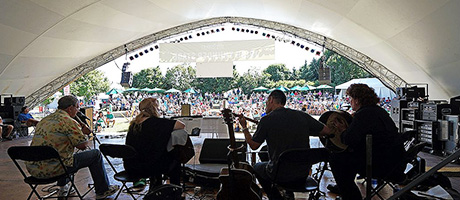 Coffman Park Amphitheater
Outdoor Summer Performance Series | Map
Admission is free for all shows – donations are gratefully accepted. Bring a blanket and lawn chair, snacks will be available for purchase.
Auditions for Annie Jr.
Wednesday, May 11 and Thursday, May 12 at 7 p.m.
Park Playhouse youth theater troupe is looking for actors/singers ages 9-16 for this summer's production. Need only come one night. Please prepare a short song and a one minute monologue. Call Michael Schirtzinger at 614.410.4554 for more information.
Magician Michael Kent
Thursday, June 23 at 7 p.m.
A resident of Columbus, Ohio, Comedian and Magician Michael Kent gives the acient art of magic a facelift with an irreverent and often satirical comedic spin. MIchael spent his younger years learning magic to make friends and meet girls. After graduating from college, it became his job! He has performed for audiences all over the globe from The Magic Castle in Hollywood to US Troops serving overseas in South Korea. Fun for the whole family!
Admission is Free – Donations are gratefully accepted
Heartbreak Orchestra
Thursday, June 30 at 7 p.m.
Heartbreak Orchestra is a primarily acoustic folk/Americana/country band from Columbus. They have been playing original music throughout central Ohio for over a decade. Their core sound includes acoustic guitar, bass and drums with a strong emphasis on vocal harmonies. Perfect for families–kid's songs included!
Admission is Free – Donations are gratefully accepted
Dwight Lenox
Thursday, July 7 at 7 p.m.
Columbus' favorite jazz singer shares his hot vibes for a cool summer evening! This performance will feature the memorable songs of Frank Sinatra.
Admission is Free – Donations are gratefully accepted
Annie Jr.
July 11, 12, 13, 14, 15 at 1 p.m.
Thursday July 14 at 7 p.m.
Dublin's Park Playhouse Youth Theater troupe presents an abbreviated version of the hit musical. The world's most famous Orphan and her little dog Sandy have Big Adventures in the Big City! This is a one hour musical perfect for families!
Admission is Free – Donations are gratefully accepted
Toddler Theater – On the Road Again
Thursday, July 21 at 7 p.m.
Join Marlene Hartzler and "Annie" characters as they sing the Toddler Hit Parade: The Wheels On the Bus; If You're Happy and You Know It, Clap Your Hands; Twinkle Twinkle Little Star and more!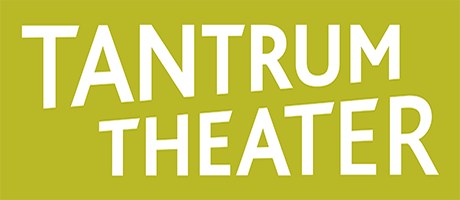 Tantrum Theater at the Abbey Theater of Dublin
Indoor Summer Theater Series | Map
This summer the Abbey Theater presents Tantrum Theater, Ohio University's resident professional theater company.

Little Shop of Horrors
May 31 – June 25
Just your typical comedy-horror-rock musical about a boy, a girl, and a carnivorous houseplant. Poor, hapless Seymour only wants to impress the girl of his dreams. Perhaps cultivating a blood-thirsty plant will gain him the fame and fortune he needs? Just a few bodies later, and suddenly Seymour is standing in a flower shop on skid row battling a deadly threat to humanity's very existence. Bring your green thumb and join us for this delightfully twisted cult-movie romp about love, murder, and the American Dream.
http://www.TantrumTheater.org
Admission: $27.50 for regular, $10 for students. Students must show a valid student ID and purchase tickets at the DCRC or at the door. | Purchase Tickets

Tammy Faye's Final Audition
July 5 – 16
Reveal yourself. Tammy Faye Bakker was the sweetheart of Christian television in the 1980s until fraud and sex scandals brought her world crashing down. In this fevered dream at the end of her life, Tammy Faye enlists the men she loved to help her get back on TV and tape one last media extravaganza. Merri Biechler's new play wipes clean the mascara and tears to make known the naked truth, and ask: to whom, and for what, do we so desperately devote ourselves?
http://www.TantrumTheater.org
Admission: $27.50 for regular, $10 for students. Students must show a valid student ID and purchase tickets at the DCRC or at the door. | Purchase Tickets

Dancing at Lughnasa
July 26 – August 13
Can love set you free? Journey to the heart of Ireland to experience the pulsating energy of a Celtic harvest festival, and remember for a moment a simple life filled with laughter and hope. In one of Ireland's most beloved and powerful plays, five indomitable sisters dance through memories of family, tenderness, and heartbreak—as the world tumbles towards revolution.
http://www.TantrumTheater.org
Admission: $27.50 for regular, $10 for students. Students must show a valid student ID and purchase tickets at the DCRC or at the door. | Purchase Tickets