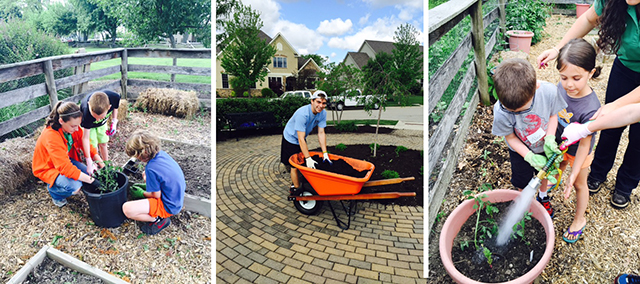 Halloween Spooktacular – Thursday, October 20
Volunteer with us! Our community needs your energy and experience to host a memorable afternoon and evening for children of all ages at the City of Dublin's annual Halloween Spooktacular. Volunteers are needed to lead fun-play games, assist us with safety efforts, organize lines of trick-or-treaters and help with tickets, information and more.
Returning Volunteer New Volunteer
Daytime Preschool Volunteers
If you have time this spring between 9 AM – 12 PM one day per week, our preschool classes need volunteers to help make programming possible. Days and opportunities vary, but it's a good way to keep your heart smiling. E-mail volunteer@dublin.oh.us if you can help!
Dublin Bicycle Ambassadors
We are in need of several new Dublin Bicycle Ambassadors. If you enjoy riding your bicycle, interacting with people, and want to put your time to great use as an Ambassador, please contact Christine at cnardecchia@dublin.oh.us. It's a wonderful, on-your-own schedule for an even more wonderful reason — safe and healthy biking!
Student Opportunities
If you're in need of service hours between now and the end of the school year, we want to hear from you NOW, not in May. Please let us know so that we may add you to our list of service opportunities as they become available! E-mail volunteer@dublin.oh.us to let us know you want "in."
Wee Folk Room
Our Wee Folk Room at the rec center is far better when volunteers help during very busy times: weeknights between 5:30-7 PM and Saturdays from either 10 AM – 12 PM or 12 – 2 PM. If you're age 12 or up and would like to contribute your time, please let us know so we can set up a meet-and-greet and get you trained and scheduled! E-mail volunteer@dublin.oh.us.
Programs
Dublin Bicycle Ambassadors
Adults interested in turning their leisure biking time into a service to the community may inquire about this program that encourages safe biking, offers extra eyes and ears out on our bike paths, and assists City staff with bike-related events.
K.I.D.S Leadership Team
Our Kids In Dublin Service program launched in 2015 and is in need of leaders to help with planning, program leadership and communication efforts. A K-4 volunteer program, the idea is to inspire our very youngest citizens at an early age to reach out and give to others.
Office and Project Assistants
Our offices are always in need of project champions. We are especially interested in matching volunteer skills and interests with City initiatives and projects in need of helping minds, whether with technology, with programs and planning, wellness and research, or communication and engagement efforts.
Always Up and Running
Here are the many ways people put their skills, talents and generous spirits to use. If you are interested in helping in any one of these ways, click on the guided links or apply here. If we don't have what you're looking for, let us know and we'll help guide you, or check out our Area Opportunities section.