Dublin City Council Work Session
Monday, April 17, 2017
Planning Area
The western edge of Dublin is an area poised for significant change. With approximately 1,100 acres of land between Avery Road, Houchard Road, Shier Rings Road, and State Route 161/Post Road, the West Innovation District is a key portion of the City's business neighborhoods targeted for office, research, laboratory and clean manufacturing uses. The area is now developing around the Ohio University campus, Nestlé Quality Assurance Center, the Amazon data center.
O'Brien Atkins West Innovation District Master Plan Update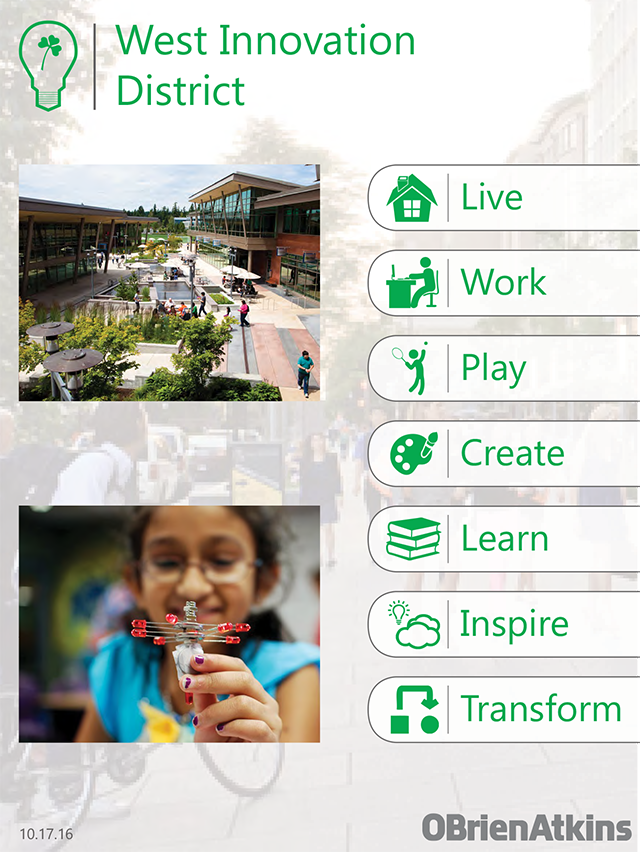 Summary of Initial Recommendations
The O'Brien Atkins team share their final analysis regarding land use adaptations that are necessary to suit the needs of today's business environment. The refreshed perspective of the original 2007 study takes into consideration the impact of our community gaining an institution of higher education, and the economic development implications thereof.