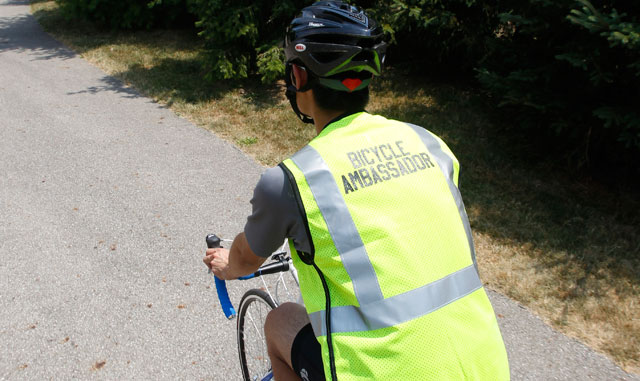 As part of an overall healthy and bike-friendly community, the Dublin Bicycle Ambassadors (DBAs) were launched as a result of the Bicycle Advisory Task Force's vision.
Thanks to the efforts of a project group from Leadership Dublin, city staff and community members came together to envision Dublin's DBA program, and in April 2012, the volunteer team was launched with 18 members.
Now 40 members strong, DBAs spend their time on our shared use paths and roads offering directions, helping with proper bike helmet fitting, checking and reporting maintenance issues on the paths, and serve as overall ambassadors for safe biking in Dublin community, at events and supporting staff efforts.
DBAs cover about 1,000 miles per month on our path system, volunteering their time to the healthy habit of biking.