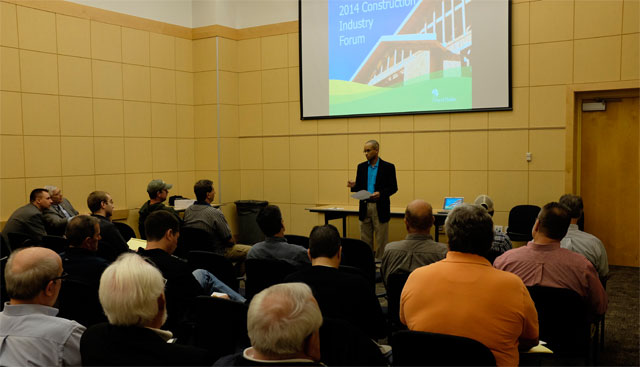 To help raise awareness of building safety, the City of Dublin proudly celebrates Building Safety Month during May. Building Safety Month is a public safety awareness campaign to help individuals, families and businesses understand what it takes to create safe, resilient, affordable and energy-efficient homes and buildings.
"When our building safety and fire prevention experts inspect buildings and review construction plans to ensure code compliance they help to ensure the places where you live, learn, work, worship and play are safe," said Chief Building Official Jeff Tyler. "We work closely with homebuilders, contractors, plumbers, roofers and other construction industry trades to provide maximum public safety."
The City of Dublin Division of Building Standards kicked off the Building Safety Month by hosting a Construction Forum on May 1 that was attended by local builders, developers, contractors, and architects. Topics included Ohio and Dublin Building Code updates, presentations on Bridge Street District redevelopment, ePlan (electronic plan review) and an overview of projects happening in Dublin.