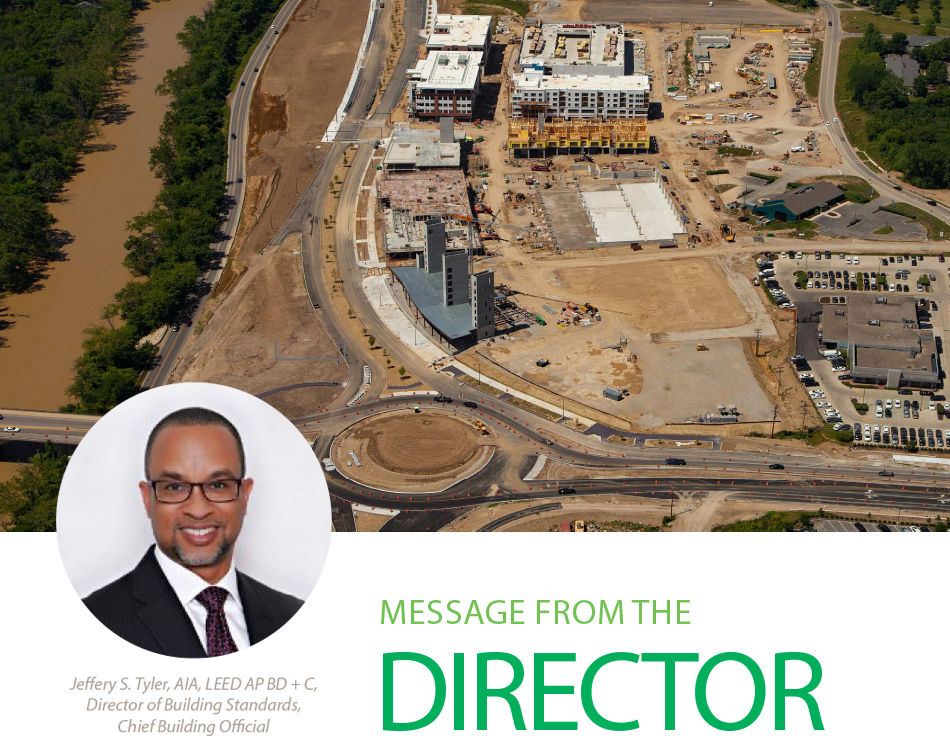 2016 saw the continuance of the building boom that was started in 2015. Again, the Bridge Street District lead the way. 2016 saw many of the projects that were reviewed in 2015 "coming out of the ground." Several projects in Bridge Park, including the AC Marriott, were amongst those projects. Tuller Flats also commenced construction.
The West Innovation District saw many projects come to completion including the first phase of VA Data and Command Alkon. 2017 will start with the next phase of the VA Data Building 2.
The Division of Building Standards provided the health and safety reviews and inspections for more than 600 commercial and residential building projects within the City of Dublin in 2016. In fact, Building Standards is the statutory agency within the City responsible for administering the Ohio Building Code for non-residential buildings and structures (commercial) and the Residential Code of Ohio for residential buildings and structures.
Building Standards accomplishes this through three (3) functional areas of operation Administration Services, Review Services and Inspection Services. Those functional areas of operation are staffed by the finest collection of clerical and technical staff, tasked with this line of work, in Central Ohio.
Building Standards works closely with the other divisions within the City, namely Planning and Engineering. Building Standards also has a remarkable working relationship with the Washington Township Fire Department. These relationships provide the City and its citizens the best and most responsive building code enforcement within the region, if not the State of Ohio. Our mission is simple: "The City of Dublin Building Standards is dedicated to ensuring public safety in the built environment through the adoption of both state and local construction code and standards."







Download: 2016 Building Standards Annual Report