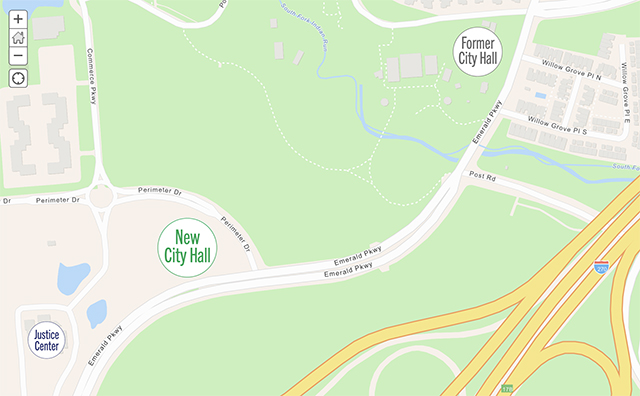 Effective April 15, 2020, Dublin City Hall is now located at 5555 Perimeter Drive, which is just slightly over a mile southwest of the former City Hall location near the Justice Center.
All City buildings remain closed during the stay-at-home order. We will communicate with the community when the buildings reopen.
The following departments will be located at the new City Hall:
Office of the City Manager
Communications & Public Information
Human Resources, Finance and Taxation
City taxes may continue to be dropped off in the tax drop box at the former City Hall building located at 5200 Emerald Parkway through May 1. Beginning April 16, taxes may also be placed in a drop box at the new City Hall location at 5555 Perimeter Drive.