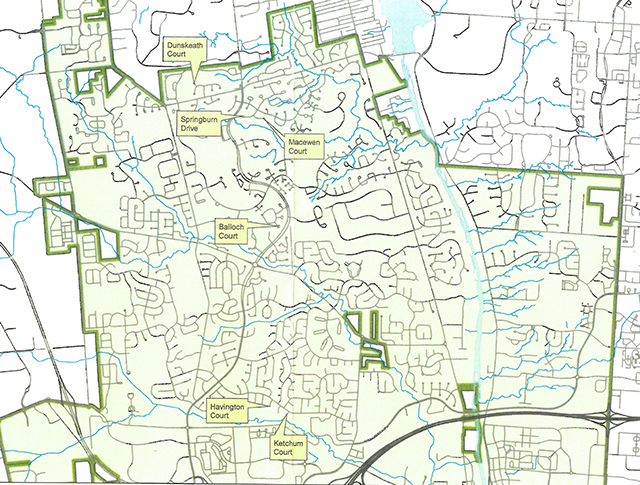 Waterline replacement work is scheduled to begin August 13, 2018, and take place in several Dublin neighborhoods over the next few months. The expected sequence of construction is as follows:
Ketchum Court
Havington Court
Macewen Court
Springburn Court
Balloch Court
Dunskeath Court
The City has contracted with Danbert, Inc. for this project.
During work hours, there may be intermittent lane restrictions. Two-way traffic will be maintained by flaggers when necessary. Traffic and parking restrictions will be kept to a minimum. On-street parking restrictions are expected. No parking signs will be placed ahead of time when necessary.
Residents will receive notice 24-48 hours ahead of any planned water service interruptions.
The project is expected to be completed by the end of November.