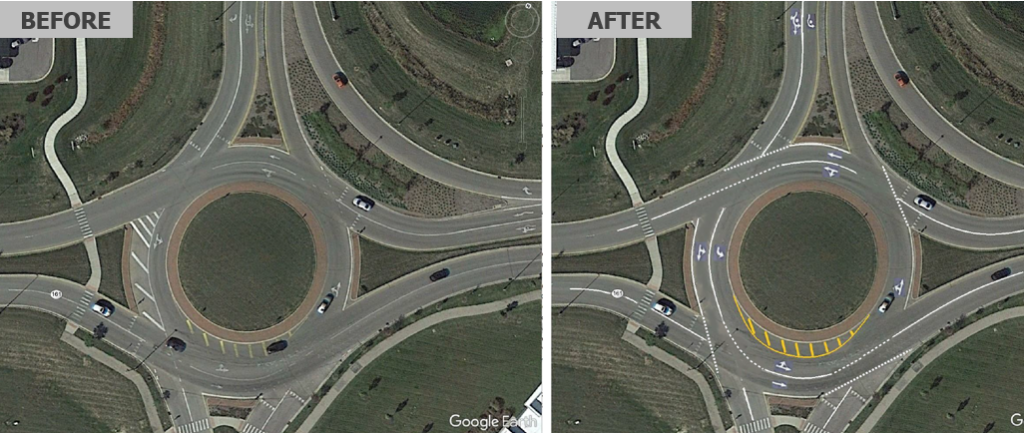 Thursday, Oct. 8, crews will be making some improvements to the S.R. 161/Industrial Parkway roundabout in a joint effort by the Ohio Department of Transportation and Union County.
Crews will be painting lane markings to indicate a new traffic pattern for southbound traffic. The work will take place during non-peak hours. There will be lane closures during the work, but traffic will be maintained in all directions. Delays are possible.
Once the changes are made, there will be another lane available for southbound drivers wanting to head east from Industrial Parkway toward the interchange. The left southbound lane will be dedicated for south-to-east traffic. The right southbound lane in the roundabout can be used to travel south or east. (See the image above).
Portable electronic message boards will advise drivers of the changes. The work is expected to take one day, but is subject to change.