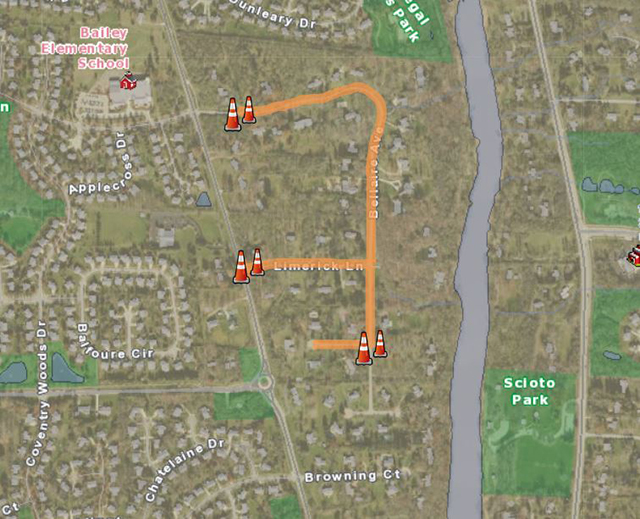 Stormwater and sanitary improvements were completed in and near the Dublin Estates and Lancashire subdivisions in 2018.
This project included sanitary sewer extensions to the following areas:
Dublin Estates, Section 1 & 2 Subdivision (Area 11B)
Lancashire Subdivision (Area 11A)
Dublin Road Parcels (Area 11A & 11B)
It also included the Limerick Lane Stormwater Improvements, which will benefit the residents along the Limerick Lane corridor from the Limerick Lane/ Dublin Road intersection to the Limerick Lane/ Bellaire Avenue intersection.
This project stemmed from the Public Water Utility and Sanitary Sewer Utility Extensions to Existing Developed Property Policy adopted by Dublin City Council on December 7, 2015. This policy includes a 15-year plan to extend public water and sanitary sewer mains to several areas within the City of Dublin. Areas 11A & 11B are the first of many public water and sewer utility extension areas.
Extending and providing public utility infrastructure to our developed residential neighborhoods is an investment in our City that adds value and high quality City services for our residents. We thank those residents who attended a public involvement meeting on April 12, 2017, and we are happy to be moving forward with the improvements.