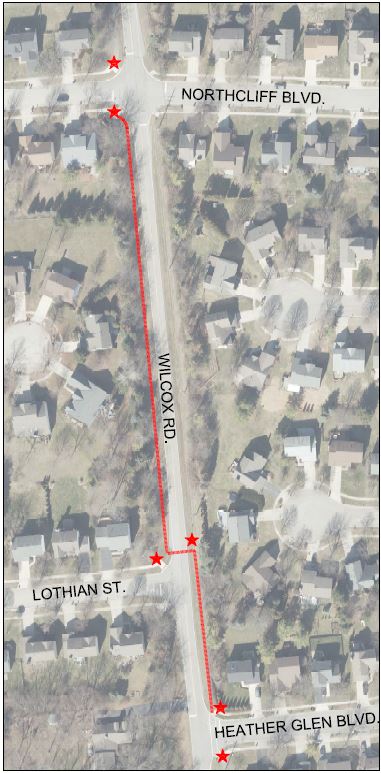 A new section of shared-use path will be installed this spring along along the west side of Wicox Road between Northcliff Boulevard and Lothian Street and on the east side of Wilcox Road between Lothian Street and Heather Glen Boulevard. The project also includes curb improvements at several locations.
The City has contracted with Strawser Paving, which plans to start work the week of April 12, 2021. The project is expected to be completed by the end of May. Work is weather dependent, and the schedule is subject to change.
Traffic update:
During work hours, there will be intermittent lane restrictions on Wilcox Road. Two-way traffic will be maintained by flaggers when necessary. There will be no impacts to residential driveways.
Improving the infrastructure that serves our City is an investment that adds value and high quality amenities for our residents. We thank drivers for their patience!