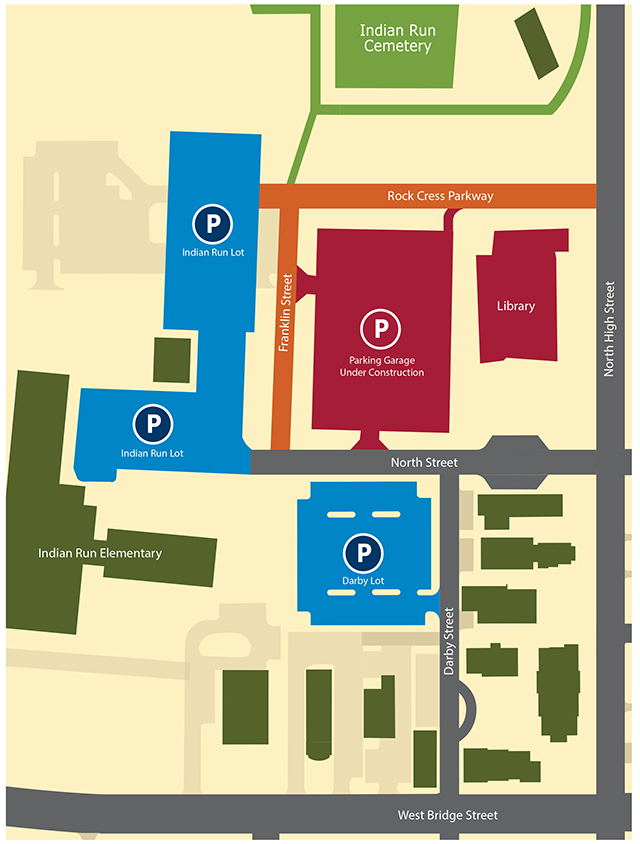 The Columbus Metropolitan Library Dublin Branch, parking garage and street network projects are progressing as scheduled.
A new traffic pattern will be in place for the winter. Effective December 24, 2018:
Rock Cress Parkway will be open to traffic.
The new section of Franklin Street will be open between North Street and Rock Cress Parkway. It will be in intermediate condition for the winter until final paving takes place in the spring.
A new pedestrian route is in place between the Indian Run Lot and the Darby Lot. It includes a new stairway near the Grounds of Remembrance and new sidewalks along Franklin Street.
The parking spaces on the west side of High Street, north of North Street, are open in addition to more on-street parking on the new Franklin Street.
Tentative Timeline
Fall 2018 – Summer 2019
Construction activity includes:

Construction of North Franklin Street
Library construction
Parking garage construction

North High Street is expected to remain open for the remainder of the project. There will be overnight lane restrictions for paving tentatively in late October. These restrictions will take place between 10 p.m. and 6 a.m. The exact date has not yet been determined. Two-way traffic will be maintained.
North Street west of High Street will be open except for brief lane restrictions.
North Street east of High Street is expected to be closed the week of October 8.
Rock Cress Parkway will be closed beginning October 15 for approximately four weeks as crews tie it in with the new North Franklin Street. North Street will be open and available as an alternate route.
Public access will be maintained to the City's Darby Street and Indian Run parking lots at all times.
Parking spaces on the west side of High Street, north of North Street, are expected to be closed in October and November 2018, reopening in December for the remainder of construction. These spaces are scheduled to close the week of October 8.
*Timeline is subject to change (Updated 10.5.18)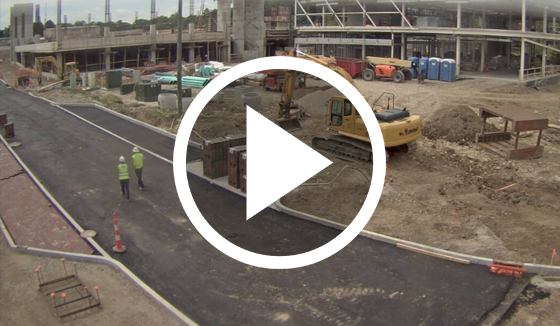 Live Camera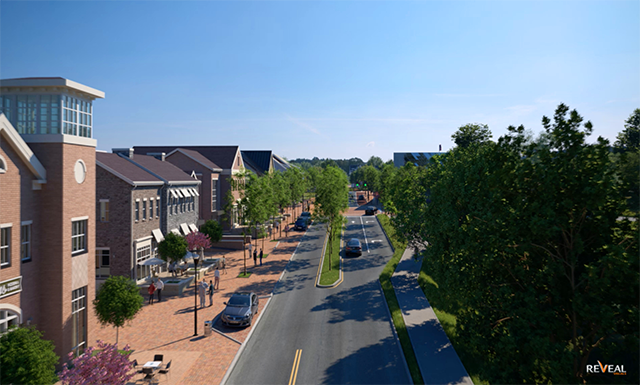 Improvements Completed in 2017
Relocation and replacement of a substandard waterline that services more than half of Dublin's population
Construction of infrastructure for the relocation of overhead utilities underground to improve reliability and aesthetics
Addition of fiber to enhance capabilities for local businesses and promote economic development
Addition of parking to the area to accommodate future development, including the planned library expansion and renovation
New sidewalk on east side of North High Street connecting the Historic District to the future riverfront park
Replacement of recreation path on west side of North High Street
Aesthetic improvements, including landscaped median, street trees, grates and lighting featuring Historic District character
Granite curb and Historic District standard brick paver sidewalk
Addition of dedicated bicycle lane as part of a future cycle track through the Bridge Street District
Complete – In 2016, a retaining wall was built on the east side of North High Street in preparation for the widening project and other improvements.
Open for Business

Oscar's

Boho 72

Funky Sissors
Presentations


VIDEO: North High Street Widening & Downtown Improvements Presentation 12-5-16
VISUALS: North High Street Widening & Improvements | Scioto River Pedestrian/Bicycle Bridge