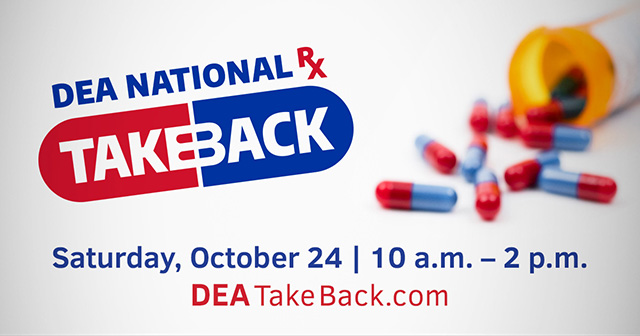 Dublin Prescription Drug Take-Back Days
The City of Dublin and Dublin Police are committed to working to end the opiate crisis in Central Ohio and around the nation. These events provide a free, safe way for community members to rid their homes of potentially dangerous, expired, unused and unwanted prescription drugs.
The service is free and anonymous, no questions asked.
When and Where
Saturday, Oct. 24, 10 a.m. – 2 p.m. — National Prescription Drug Take-Back Day
Saturday, Dec. 19, 10 a.m. – 2 p.m.
Dublin Justice Center
6565 Commerce Parkway, Dublin, Ohio
Visit the parking lot near the skate park for the drop-off. Enter from the traffic circle and exit at the skate park drive.
What Can I Drop Off at Take-Back Events?
At this time, the service accepts pills, gel-caps and dry medications.
The service does not accept liquids, sharp needles, syringes, inhalers, epinephrine autoinjectors, lancets or aerosol containers.
For National Prescription Drug Take-Back Day only, Dublin Police will be accepting e-cigarette and vaping devices for disposal. They must have the batteries removed before they will be accepted. (If batteries cannot be removed, electronic stores may accept vape pens or e-cigarette devices for disposal.)