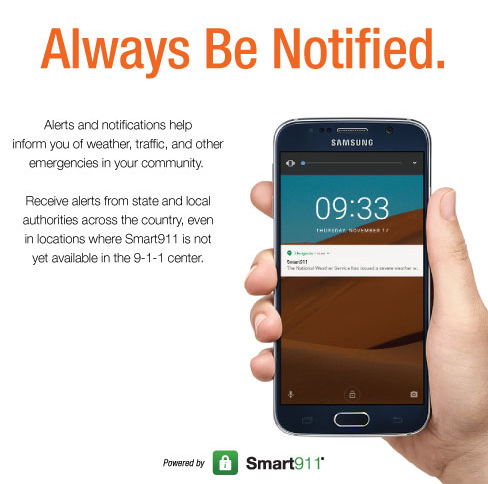 To enhance citizen awareness during emergencies, Dublin residents are encouraged to sign up for the ALERT Franklin County mass notification and warning system and Dublin's Smart911 community notification system.
Dublin's newest emergency communications tool, Smart911, provides localized alerts specific to Dublin. Smart911 enables residents to sign up for severe weather alerts that are automated and sent to registrants immediately after the National Weather Service issues a severe weather warning for the Dublin area. Residents can also opt-in to receive Dublin community announcements.
ALERT Franklin County enables officials to provide critical information directly to residents countywide via text message, phone and e-mail as emergencies happen. Individuals and businesses whose information is listed in the white and yellow pages are already included in the ALERT Franklin County system and will receive emergency notifications through landlines only.
Both systems are customizable and allow residents to choose what kind of community notifications they want to receive and how they would like to receive them.
Registering for ALERT Franklin County and Smart911 is quick and easy:
ALERT Franklin County Smart911