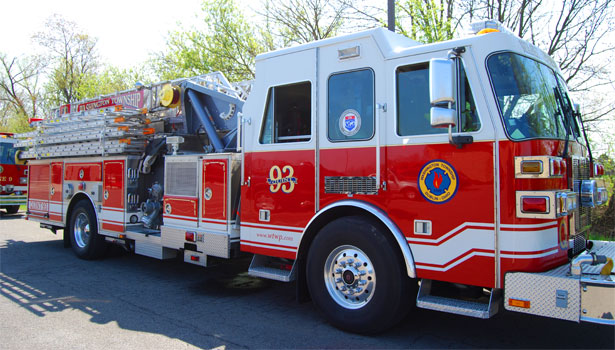 For help in an emergency, including police, medical emergency or fire: CALL 9-1-1
When you dial 9-1-1, your call is answered by the Northwest Regional Emergency Communications Center if you are calling from within City limits. The enhanced 9-1-1 system automatically prints the address and telephone number from where you are calling onto the dispatcher's screen.
The dispatcher will answer your call by saying:
"Northwest 9-1-1, where is your emergency?
State the problem or emergency first and then give the location of the incident. The dispatcher will start the appropriate Fire Department or Police Division en route while obtaining any additional information. If it is safe to do so, stay on the phone until the dispatcher is finished determining the nature of your emergency and until you are told to hang up. Remember to speak slowly and clearly so the dispatcher can get the correct information.
For all other non-emergency circumstances requiring a police officer, such as a non-injury automobile accident or to report a property crime, please call 614.889.1112.
Fire and Emergency Medical Services
Fire and emergency medical services for the City of Dublin are provided by the Washington Township Fire Department. Fire and EMS units are dispatched by the City of Dublin 911 Communications Center from four stations located within the city:
Station #91
6255 Shier-Rings Road
Squad, Ladder, Engine/Rescue, Battalion, Boat, Dive, Technical Rescue Trailer, Grassfighter
Station #92
4497 Hard Road
Engine, Medic, Boat
Station #93
5825 Brand Road
Quint (Engine/Ladder), Medic, Boat
Station #95
5750 Blazer Parkway
Engine, Medic
Bureau of Fire Prevention
The Washington Township Fire Department, Bureau of Fire Prevention provides fire inspection services, as well as a variety of ancillary services to the residents and businesses located within the City of Dublin. Fire safety information, group speakers, commercial and home fire safety inspections may be obtained by contacting the Bureau of Fire Prevention, at 614.652.3920.
Washington Township Fire Department
6200 Eiterman Road
Dublin, Ohio 43016
p: 614-652-3920
f: 614-766-2507
website: http://www.wtwp.com