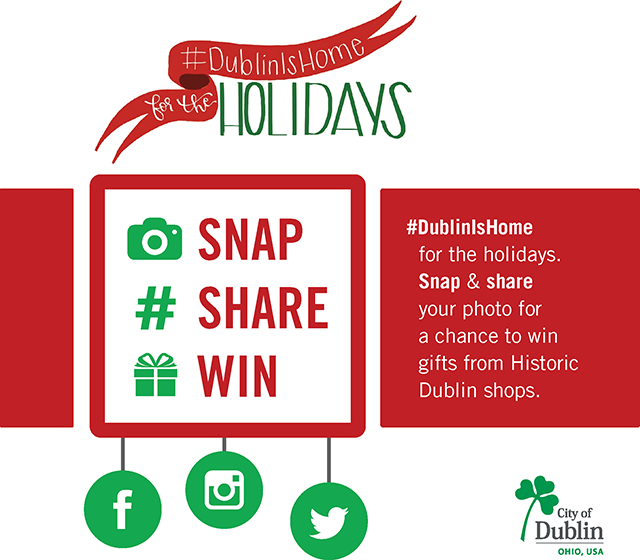 There's no place like Dublin for the holidays. This holiday season, look out for a big (literally) surprise while you're out and about in Dublin. Santa visited a little early this year.
Find one of the giant gift boxes in Historic Dublin and the Dublin Community Recreation Center, snap a photo and share with the hashtag #DublinIsHome for a chance to win gifts donated by these Historic Dublin shops:
Bentley's Pet Stuff – Gift basket with dog treats and toys
Chelsea Borough Home – Gift basket with holiday themed canisters and LED copper star
Dublin Chamber – Two tickets to Taste of Dublin, September 2018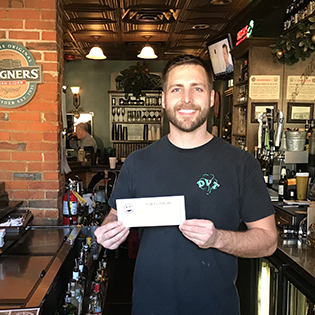 Dublin Village Tavern – $100 gift card
Modern Male Spas – Gift basket with body wash, lotion and $25 gift card
Our CupCakery – Gift basket with decorating kit and coupon for $5 off $50 purchase
Winners will be drawn at random, with each name entered once. Winners will be notified Wednesday, December 20.
#DublinIsHome to Holiday Fun:
Thursday, November 30 – Dublin Tree Lighting Ceremony
Saturday, December 2 – Historic Dublin Holly Days
Saturday, December 2 – Old Fashioned Christmas at Coffman Homestead
Thursday, December 9 – Holiday Hunt
December 2-16 – Twelve Elves of Dublin
#DublinIsHome to Holiday Shopping:
Shop local in Historic Dublin