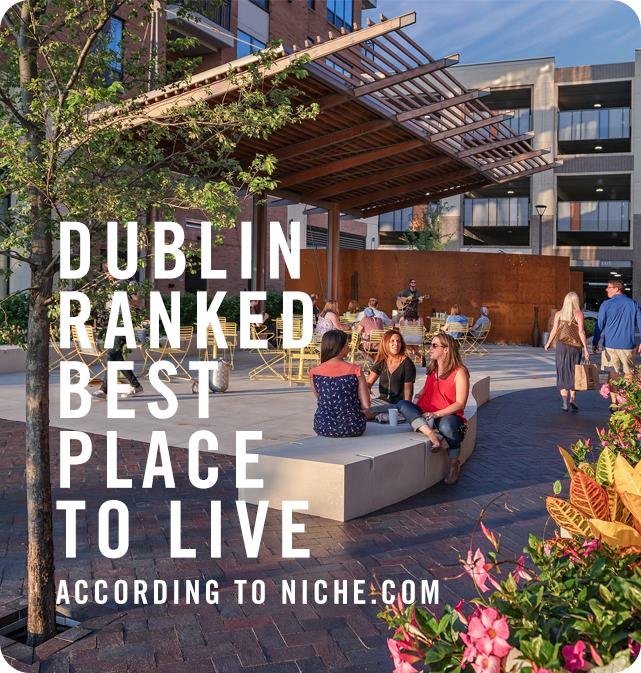 (Dublin, Ohio) Real estate website Niche.com has ranked Dublin the "Best Place To Live In Ohio" for 2018. The City of Dublin topped the list over four other Central Ohio suburbs this year.
Using data from the US Census, US Department of Education, FBI and other sources, the ranking takes into consideration a number of factors including higher education rate, cost of living, public schools, diversity, commute, crime and safety, health and fitness, and jobs.
One review of Dublin pointed to many of the same strengths that went into the rating saying, "I personally loved going to school and living in this community. It is a great location to raise a family: the public school system is amazing, there are great neighborhoods and plenty of things to do around town."
What is Niche?
Niche is a website that helps you discover the schools and neighborhoods that are right for you. We rigorously analyze dozens of public data sets and millions of reviews to produce comprehensive rankings, report cards, and profiles for every K-12 school, college, and neighborhood in the U.S. For The full rankings click here. You can find the full Niche press kit here.
Media Contact:
Cameron Keir, Public Information Officer
614.410.4501 – Desk
614.318.3009 – Cell
ckeir@dublin.oh.us
Newsroom: https://dublinohiousa.gov/newsroom/