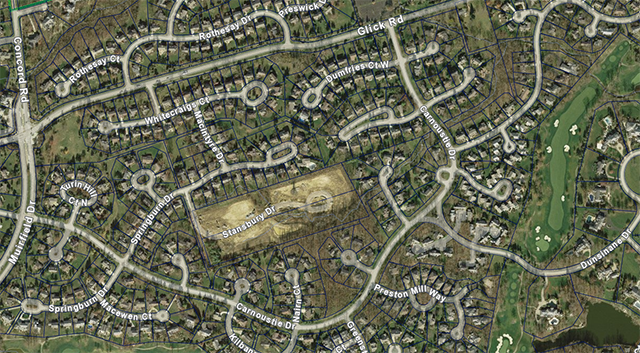 Water line improvements are taking place in Muirfield Village. This project involves the replacement of existing 2" or 3" water lines with new 6" water lines in several areas.
Work is expected to take place Monday through Friday between the hours of 7 a.m. and 6 p.m. Some Saturday work is possible, but not currently scheduled.
Properties will be minimally impacted at the site of the water line. There will be on-street parking restrictions as work is performed. Signs will be placed to indicate the restrictions.
Access to driveways will be maintained as much as possible. If it is necessary for a driveway to be blocked, residents will be provided notice by the contractor at least 24 hours in advance.
The City of Dublin is working with the U.S. Postal Service and Rumpke in efforts to limit impacts to mail delivery and trash services.
When water service is transferred from the old water line to the new line, there will be an interruption in water service. Residents will receive advanced notice of the disruption.
After the water service is transferred, the water may sputter or be discolored the first time it is used. Running the water for a short period of time should resolve these issues.
Schedule update:
Killochan Court, Aryshire Court, Whitecraigs Court West and Carnoutie Court
Backfill, topsoil and grass seed placement at all water service transfers sites expected the week of October 31, 2016
Whitecraigs Court East, Loch Leven Court and Springburn Drive areas
Waterline replacement and new water service installation
Please note the schedule is dependent upon weather and other factors and is subject to change. Updates will be provided as needed here on the City's website.
We thank you for your patience and cooperation as we make these necessary improvements.