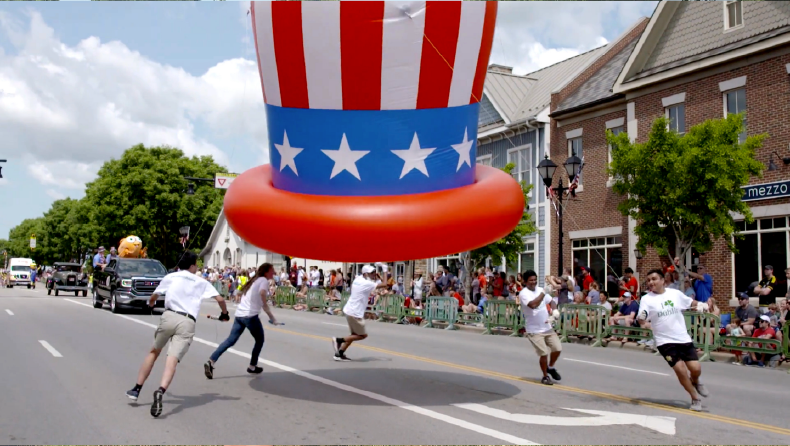 Be part of Dublin's Independence Parade!
The City of Dublin's Independence Day Parade marches through Historic Dublin on Monday, July 4. Join the fun and be part of bringing the community together.
As a for-profit company or organization, you may participate as a Parade Partner and present an entertaining parade element to promote your brand and help offset the cost of the event.
Become a Parade Partner and present your choice of bands, clowns, dancer, floats and balloons. Parade partnership opportunities begin at $750.
Parade Partner Package includes:
One City-provided sign at parade
One partner-provided vehicle at parade
Logo/Name on City of Dublin's event website with link to participant's business website
Four representatives from the sponsoring business or organization will be permitted to wear branded clothing at the parade
For information regarding Parade Partners, please contact Cathy Witchey at 614.410.4520 or cwitchey@dublin.oh.us
*A partner may not promote any other person, entity, organization or business other than itself.